---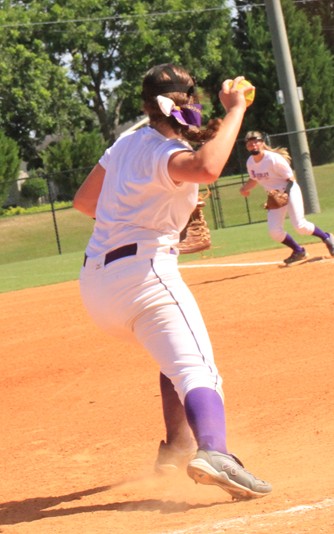 Emily Sanders fields a bunt.



BCHS was back at Southern Pines Thursday afternoon for two more scrimmage softball games. As the games aren't mandatory, the Lady Royals were without pitcher Bailey Odom who's on a mission trip. Time limits for games were one hour, 15 minutes.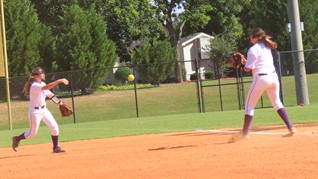 Arie Williams tosses to Caroline Thrower at first.



Down 1-0 to Vidalia after two innings, the Lady Indians scored four in the third. It was 6-0 before Arie Williams broke up what was a perfect game with a single. Though BC scored three times, they lost 6-3. Williams was 1 for 2. Landa Dominy went 1 for 2 with a two-run double.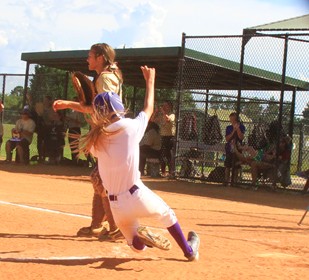 Tori Long scores.



Against Mary Persons, Jayla Willis tripled in the second and scored on a wild pitch, putting Bleckley up 2-1. The Lady Dogs scored three in the third. Aliyah Whitehead had an RBI double in the fourth but BCHS lost 4-3. Whitehead and Jordan Williams both went 1 for 2.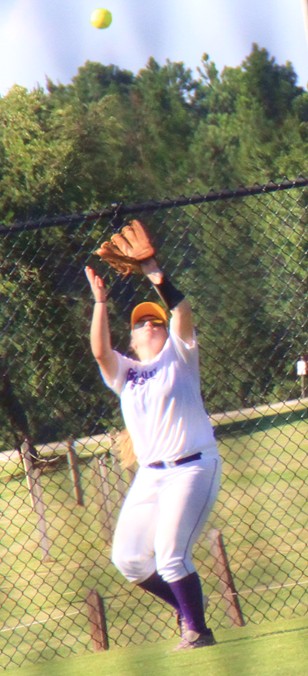 Landa Dominy goes back for a ball in left field.



Bleckley will play at the Paw Print Classic hosted by Mary Persons High School starting July 17. Game times are 10 and 11:30 am. All will be played at the Monroe County Rec. Department.


© Copyright by BleckleyProgess.com

Top of Page