---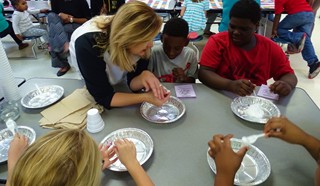 Julie Pittman helped students turn styrofoam cups into slime to demonstrate chemical change.



While school can be tough for students, two subjects that can be especially trying are science and math. Numbers, formulas, not exactly exciting. But Thursday night, both were on display in a fun way at Bleckley Elementary.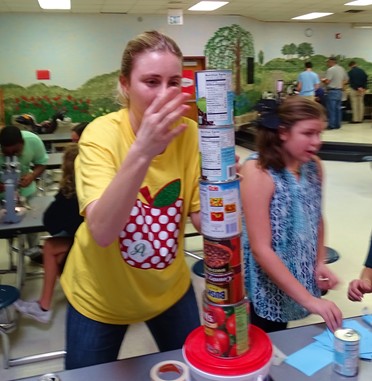 Annie Fletcher stacks cans on top of a tower. The base of the tower was made of flash cards.



It was annual Science and Math night. BCES teachers along with students from Brian Wynne's Physics and AP Calculus classes at BCHS as well as Middle Georgia State University professors and students ran a variety of science and math activity areas.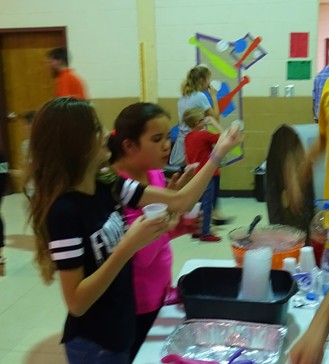 Holly Wright checks out a piece of dry ice.



Activities included operating a hand-held generator to power a light, rolling dice to try and get 100, Place Value Yahtzee, and seeing the effects of dry ice. At each station, children got their passport stamped to show they'd been there. At the end, they could claim a prize for participating.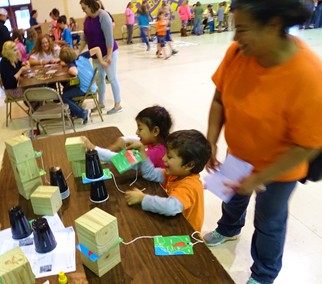 These children enjoy the inertia tower.



Beckley Elementary would like the following for making Science and Math night possible: Brian Wynne, BCHS Physics and AP Calculus students, Bleckley County PTO, Georgia Youth Science and Technology Center Coordinator Cindy Green, Middle Georgia State University professors and students.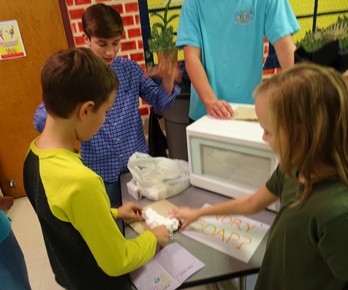 Students got to see what happened when Ivory soap got microwaved.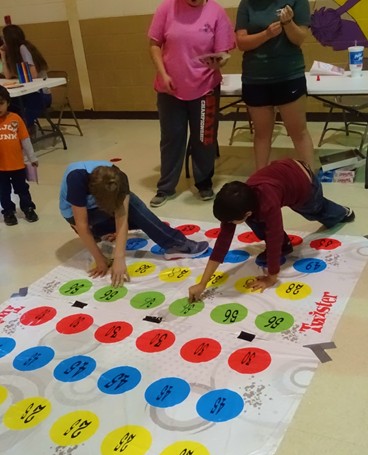 Twister with a twist, multiplication Twister.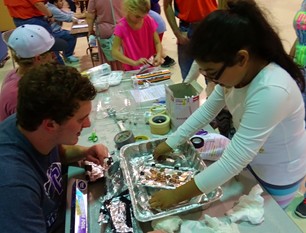 Will Collins watches a student fill a container with change to see how much it could hold before sinking.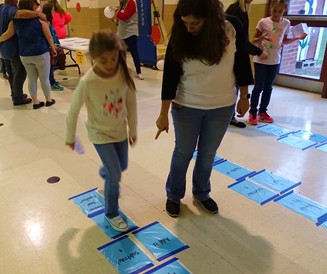 Henley Jones gets instruction on math hopscotch.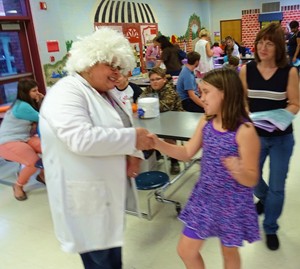 Dr. Albert Einstein (BCES Assistant Principal Jenny Brooks) came by to thank the students for attending.
© Copyright by BleckleyProgess.com

Top of Page