---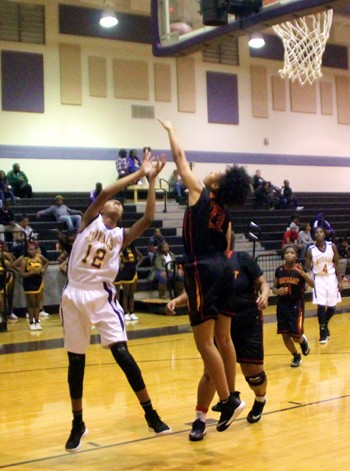 A Raiderette tries to alter Jahnaria Brown's shot.



BCHS looked to continue their recent success against Northeast in Tuesday night's region opener. Both the boys and girls swept the season series against the Raiders and Raiderettes last year.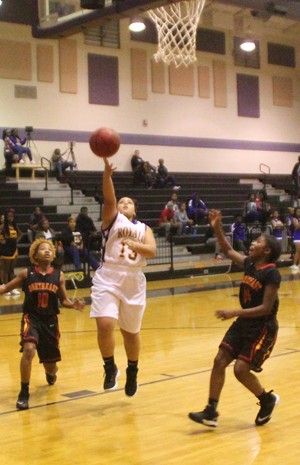 Aliyah Whitehead goes between defenders to score.



Jahnaria Brown had 10 first quarter points as the Lady Royals sprinted out to an 11-point lead. Kiziya Elvine hit back to back three-point shots as the advantage grew to 41-24 at halftime. Elvine scored eight in a third quarter that saw the BC lead grow to 23. They would go on to win 84-52. Brown led with 24 points.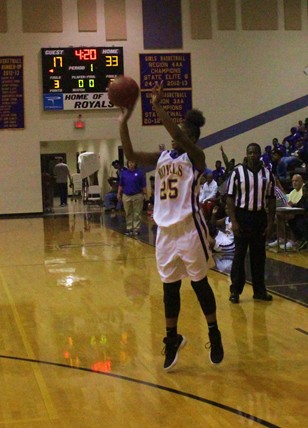 Kiziya Elvine squares up for one of her two three-point shots in the second quarter.



Elvine finished with 16 points. Aliyah Whitehead scored 15 points. Chania McRae chipped in 12 points and Keisha Anderson scored 10.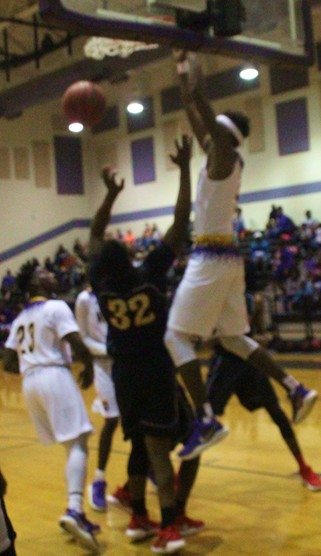 Torenio Davis slams home a miss.



Leading 17-16 in the second quarter, RJ Barnes hit his second three with a little over five minutes left. BC wouldn't make another basket until Greg Davis drained a short jumper with 37 seconds remaining, giving them a 23-22 lead at halftime.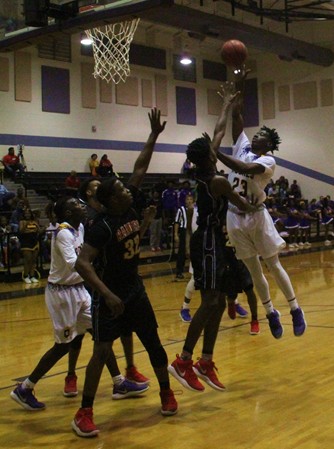 Mykell Anderson had six early points in the fourth quarter.



Nykeem Farrow's basket late in the third pushed the lead to nine. A 20-9 fourth quarter put the game away as the Royals won 63-44. Farrow had 12 points. Torenio Davis led with 16 points. Mykel Anderson added 15 points.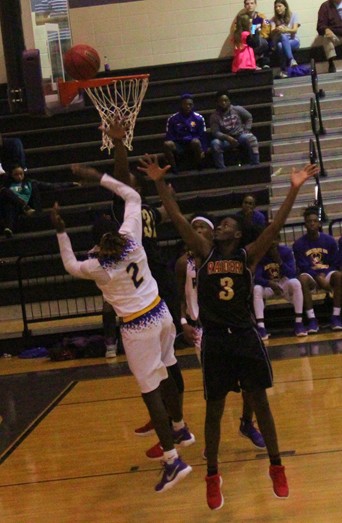 Justin Rozier scores.



BCHS will resume their rivalry with Dodge County Friday in Eastman. Varsity games start at 6 pm.



© Copyright by BleckleyProgess.com

Top of Page