---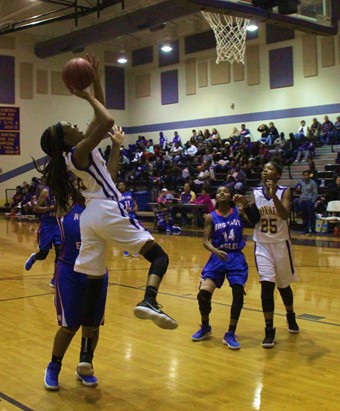 Jahnaria Brown shoots with a hand in her face.



Though having met in the Bear Brawl, Saturday was the first regular season games between BCHS and Northside in several years. William "Flip" Basby returned, coaching the ninth grade boys as well as a varsity boys assistant.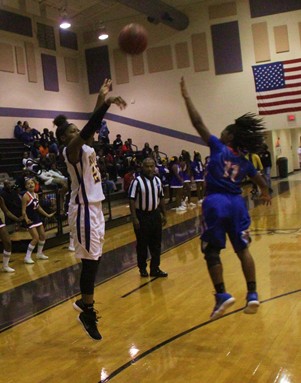 Kiziya Elvine tries a three.



The Lady Royals trailed 10-6 after one quarter but didn't make a basket in the second as the deficit grew to 12. A 9-2 start to the third drew BC within five but the Lady Eagles answered with a 9-1 burst to re-establish a double-digit advantage.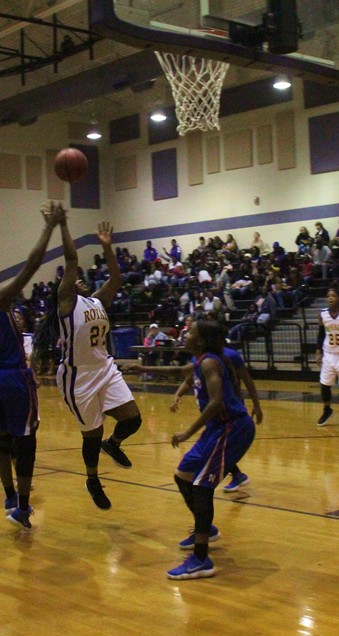 Chania McRae is fouled on the drive.



Bleckley lost their second straight, 47-33. Chania McRae scored 15 points. Jahnaria Brown finished with 12 points.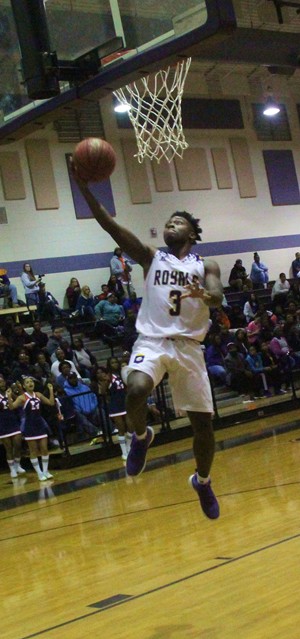 Nykeem Farrow finishes the fast break with a layup.



Torenio Davis had seven early points as the Royals led 18-8 after one. A 15-point second quarter advantage was down to six by halftime thanks to an Eagles 12-3 run. Northside got within two in the third only to see BC go back up by seven on Davis' second dunk in the final minute.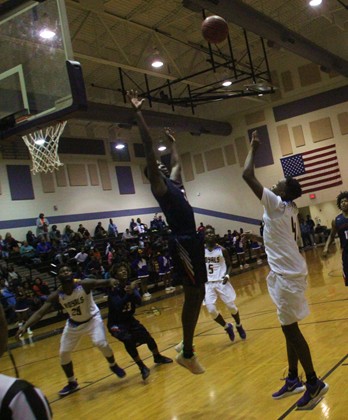 Greg Mack scored on this shot.



What was a 13-point lead in the fourth was down to four with 3:04 remaining. Bleckley though closed 11-4 to win their second straight, 64-53. Davis finished with 20 points. Nykeem Farrow added 18 points. Bleckley has the final home games before Christmas December 12 against FPD. Varsity girls tip at 6 pm.



© Copyright by BleckleyProgess.com

Top of Page