---
Mykel Anderson lays one up and in.



Both the boys and girls looked to finish strong at Saturday's final Bear Brawl games. Teams were scheduled together after playing at separate times the past two days.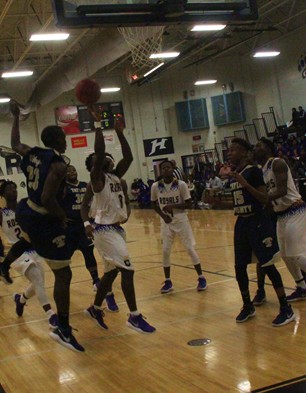 Nykeem Farrow fights through defenders to the basket.



It was a matchup against a former region opponent as the Royals took on Taylor County. Tied 6-6 in the second, Devric Johnson's three capped an 11-4 run that put BC up 17-10 at the half. The game was blown open on a 19-4 Bleckley run that closed the third.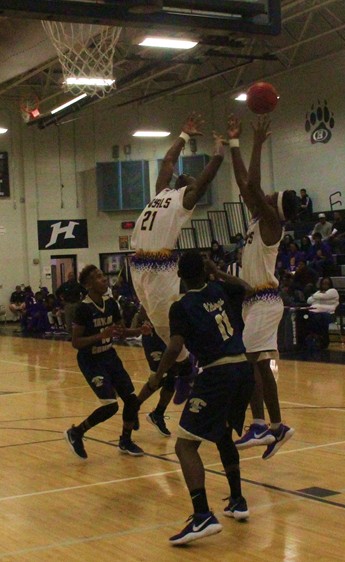 Shontavian Manuel leaps for a rebound.



Taylor never got any closer than 12 points as BCHS won 55-35. Torenio Davis had 15 points. The Lady Royals final opponent was Crisp County. Aliyah Whitehead had 10 second quarter points helping BC to a 29-21 halftime lead.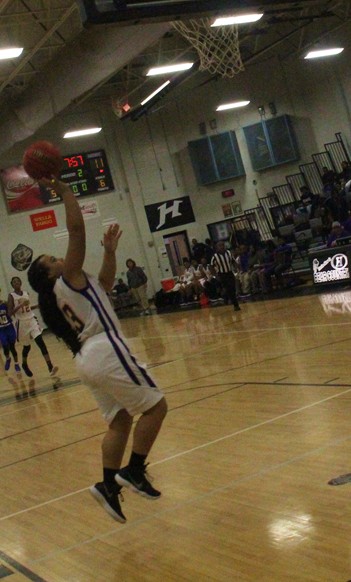 Aliyah Whitehead had two second quarter three's.



Up 43-33 in the fourth, The Lady Cougars used a 19-6 run to pull ahead. Jahnaria Brown's jumper with 1:22 left cut the deficit to one. She hit one of two free throws with nine seconds remaining to send the game to overtime.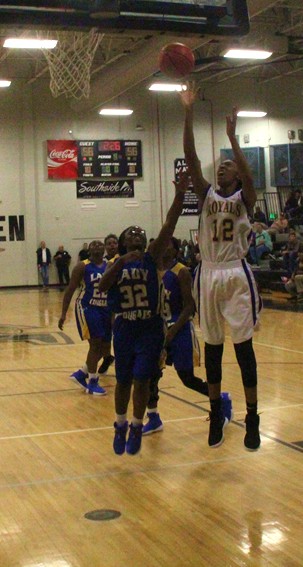 Jahnaria Brown had a three-point play in regulation to help draw BC close.



Keisha Anderson's layup that hung in the air before going in with 33 seconds left sealed a 62-58 win. Brown finished with 24 points. Whitehead had 13 points.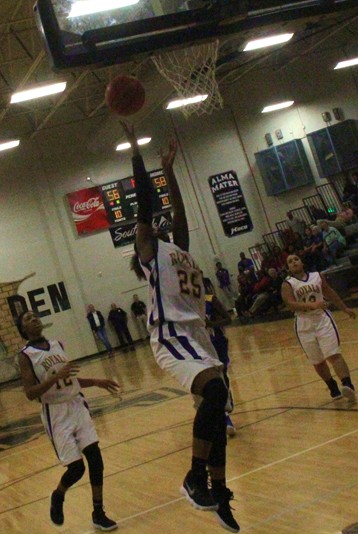 Kiziya Elvine scores for the Lady Royals.



Bleckley returns to the court January 2 at West Laurens. Varsity games tip at 6 pm.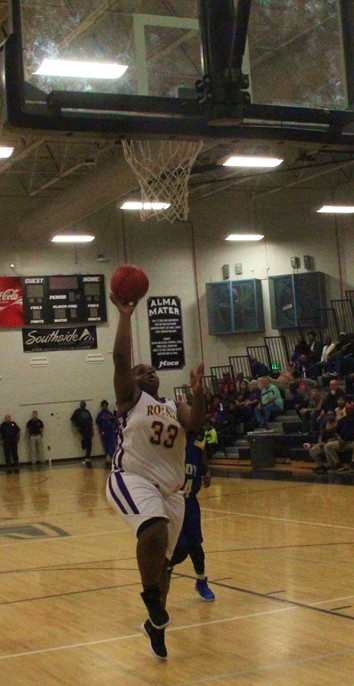 Keisha Anderson sealed the game with this basket.
© Copyright by BleckleyProgess.com

Top of Page