---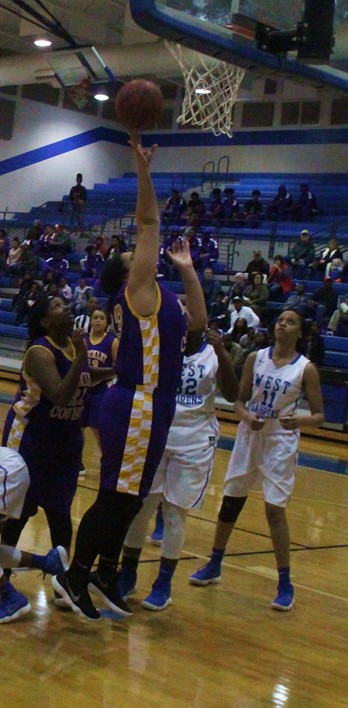 Alyssa Fortune scores.



Maybe it was not being back in school. Or it could've been the weather. Whatever the case, both the girls and boys struggled in their return to the court Tuesday night.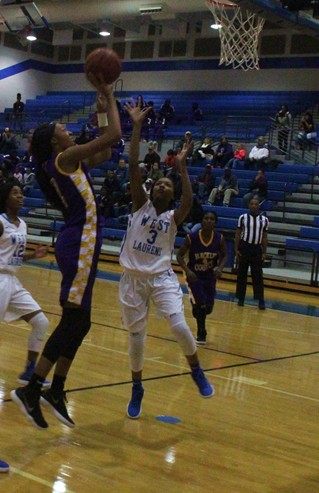 A Lady Raider player tries to alter Jahnaria Brown's shot.



Up five after one quarter, West Laurens got within one point. Chania McRae's layup as the first half clock expired capped an 8-0 run, giving the Lady Royals a 23-14 lead. Jahnaria Brown opened the third with a three-point play, but a 15-3 Lady Raider run tied the score. BC trailed by four going to the fourth.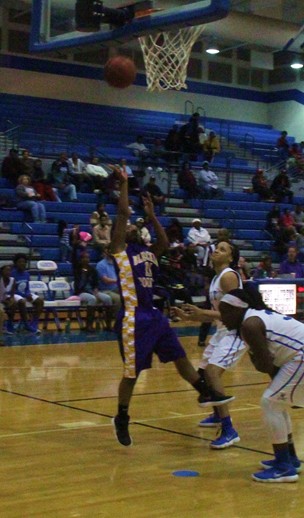 Jadazia Clark scored on this layup.



Down 13, a Jadazia Clark jumper with under three minutes left cut the deficit to seven. Bleckley couldn't rally, losing 57-46. Brown scored 24 points.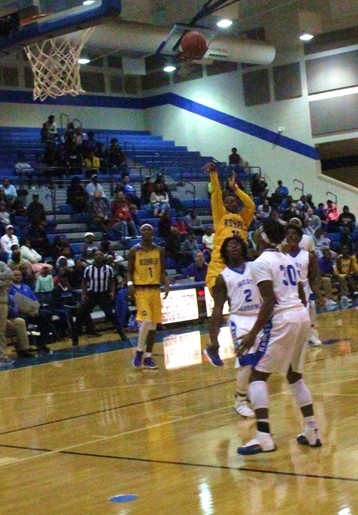 Mekell Farrow beat the buzzer on this three.



Though trailing by eight twice in the first quarter, Mekell Farrow's three as time expired in the first cut the deficit to one. BC had a six-point lead in the second only to see the Raiders use a 10-1 burst, capped by a buzzer-beating three, to lead 31-29 at the half.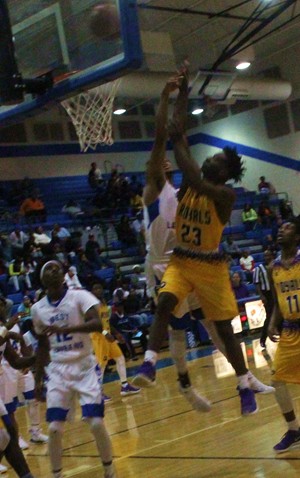 A Raider player tries to keep Mykel Anderson from scoring.



Trailing by four going to the fourth, the deficit grew to nine points. Another Farrow three drew the Royals within five but West Laurens closed the game 9-2 to win 64-52. Torenio Davis scored 18 points.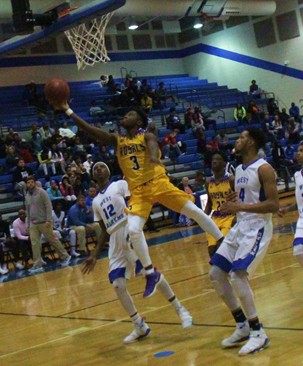 Nykeem Farrow drives past players to the basket.



Region play resumes Friday at East Laurens. Varsity games tip at 6 pm.



© Copyright by BleckleyProgess.com

Top of Page