---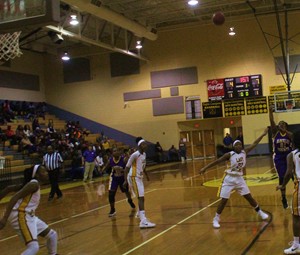 Chania McRae drained this deep jumper.



BCHS played the first of seven straight region games Friday night at East Laurens. A last-second shot lifted the girls while the boys ensured East Laurens would remain winless.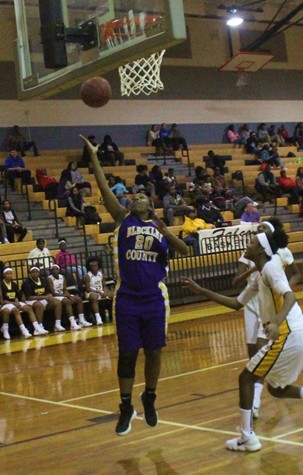 Markayla Jenkins finishes the fast break.



Down one in the second, the deficit grew to five. A Chania McRae three-point play in the final minute drew the Lady Royals within 20-19. Trailing by as many as eight in the third, Kiziya Elvine's jumper as time expired drew BC within four.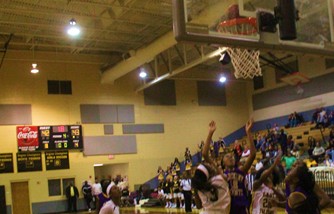 This shot by Jahnaria Brown would roll around the rim and fall in.



Tied at 40 with under a minute left in the fourth, Jahnaria Brown broke the tie. East Laurens retook the lead on a three-point play with 31 seconds left. Still down one with ten seconds left following a jump ball, Bleckley had one last chance.



Torenio Davis opened the scoring with this dunk.



In a sea of shots and shoves, Brown got the rebound from her missed attempt and put it in with a second left to give the Lady Royals a 43-42 win. She led with 17 points. Elvine finished with 12 points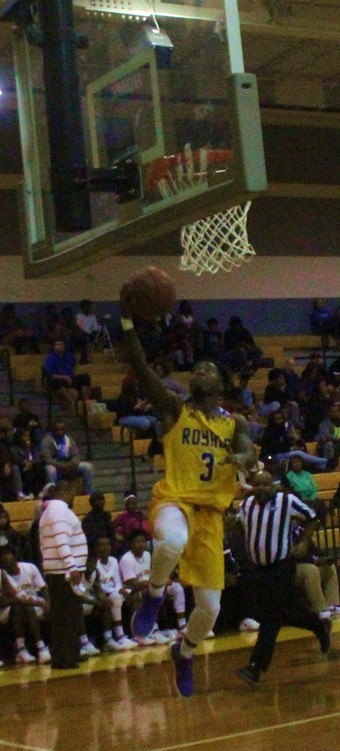 Nykeem Farrow also had a three-point shot in the first quarter.



Torenio Davis and Nykeem Farrow combined to give the Royals an early 10-0 lead only to see EL answer with a 7-0 run. RJ Barnes scored BC's final four points, pushing the lead to five.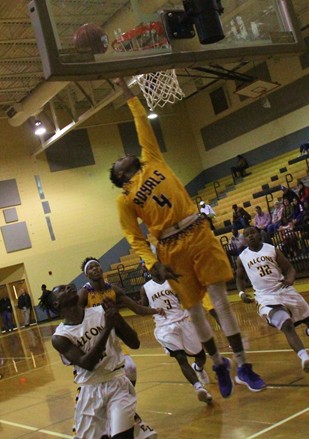 Greg Mack soars high to score.



Up seven in the third, Barnes hit a buzzer-beating three, capping a 13-4. The Falcons cut what was a 14-point lead to eight late in the fourth, but Bleckley held on 48-39.
Davis led with 11 points. BCHS hosts Dodge County tomorrow. Varsity games tip at 6 pm.



© Copyright by BleckleyProgess.com

Top of Page