---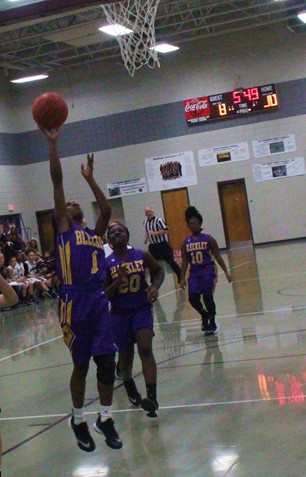 Kiara Gilbert tied the score with this layup.



BCMS stayed on the road, traveling to JR Trippe Monday afternoon. A big third quarter propelled the Lady Barons to victory while the Barons offense never got on track.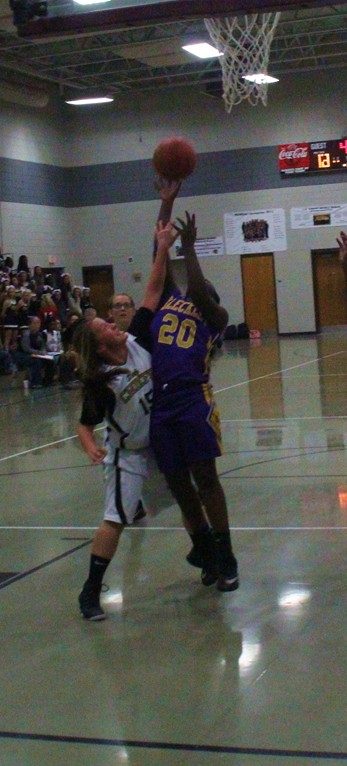 Trinity Glover shoots with a hand in her face.



A Lady Chiefs basket with 37 seconds left in the half broke an 8-8 tie. Millie Hulsey scored six points in a 12-0 third. BC went on to win 27-16.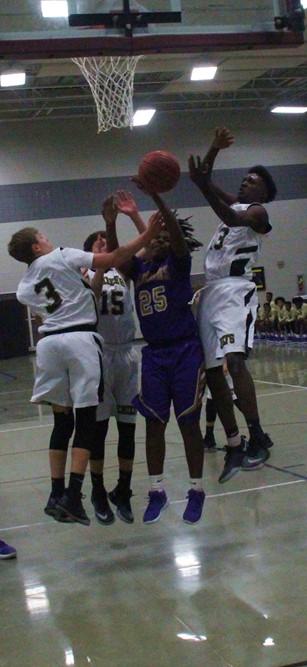 Amad Jenkins battles a triple team.



Though only scoring six first half points, the Barons trailed just 13-6 at halftime. Down nine going to the fourth, a 12-point deficit was cut to eight following consecutive baskets by Jhamir Marshall. The Chiefs though scored the final four points and won 29-17.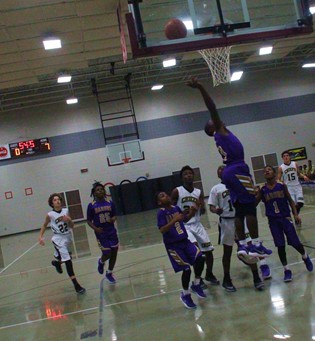 Tavares Mays scored the Barons first points.



Bleckley wraps up their road trip Thursday at West Laurens. Tip time is 4 pm.



© Copyright by BleckleyProgess.com

Top of Page