---
Millie Hulsey squares up to shoot.



Thursday's games at West Laurens were about comebacks. The Lady Barons rallied from eight down to win, while the Barons just missed a rally of their own.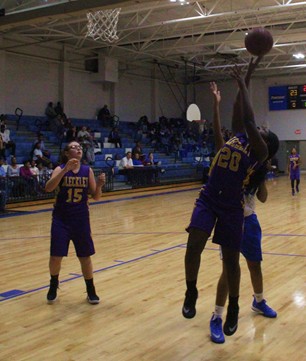 Trinity Glover is fouled during her shot attempt.



Kiara Gilbert accounted for 13 of 19 of BC's first half points including 10 in the first. Tied at 19 going to the third, the Lady Raiders closed 13-3 to lead 34-26. Bleckley retook the lead in the fourth on a 12-0 run. A Gilbert's layup with under a minute left broke a 42-42 tie. WL split two free throws with 35 seconds remaining.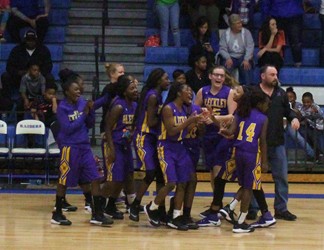 Players are all smiles after the win.



Jalexia Taylor sank two free throws with nine seconds left. A last-ditch three was short as the Lady Barons held on 46-43. Gilbert led with 23 points. Taylor scored 12 points, 10 from the free throw line. Millie Hulsey had 10 points.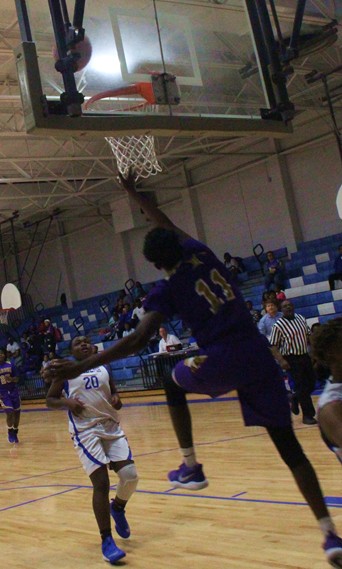 Jhamir Marshall finishes a reverse layup.



Down 9-7 after one following a Trallis Tharpe basket in the final seconds, the Raiders scored eight straight only to see BC run off ten in a row. WL scored five points in the final 28 seconds to lead 26-17 at the half.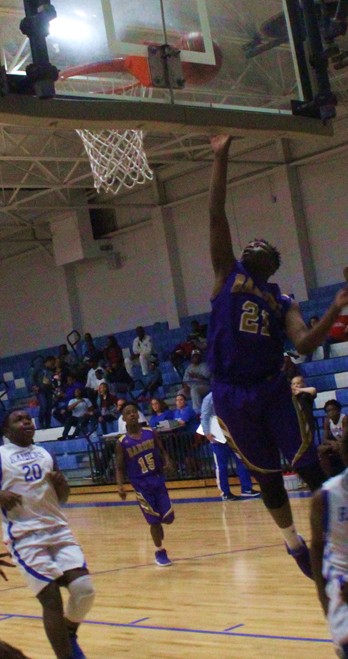 Trallis Tharpe rises high to score.



Jhamir Marshall's buzzer-beating three capped the Barons 13-4 third quarter, giving them a one-point lead going to the fourth. WL took an eight-point lead that was cut to five on another Marshall three with 2:14 left.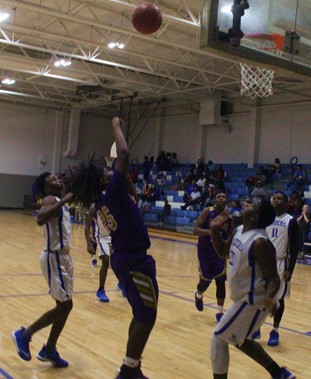 Amad Jenkins sank this short jumper.



The Raiders hit one free throw over that time and BC could only get a Marshall basket with 24 seconds left in losing 39-37. Marshall had 13 points. Bleckley will return home January 16 to host Dublin at 4 pm.



© Copyright by BleckleyProgess.com

Top of Page