---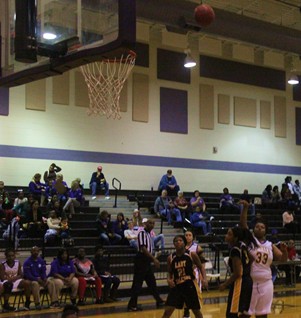 Keisha Anderson hit this jumper to begin the third.



BCHS wrapped up their season series with East Laurens Friday night. The girls rallied again to win while the boys kept hold on first place.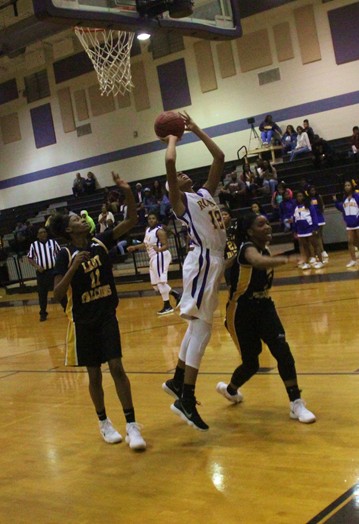 Jahnaria Brown scored seven points in the third quarter.



Though Jahnaria Brown's 10 first quarter points helped stake the Lady Royals to a 20-9 lead, East Laurens got back in the game using a 12-4 second quarter. They led 39-37 after three on a jumper as time expired.



Jayla Willis watches as her layup goes in.



Aliyah Whitehead's three with 1:25 left in the fourth erased a seven-point deficit, tying the score at 48. Jayla Willis scored with 50 seconds left to put BC on top. They went on to win 54-48. Whitehead finished with 13 points. Brown led with 17 points. Chania McRae had 15 points.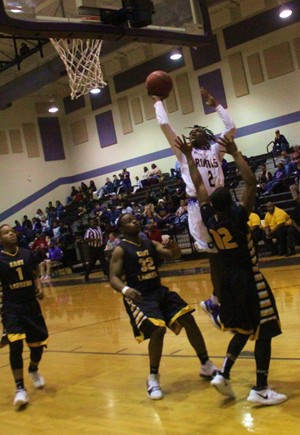 Justin Rozier also connected on three three-point shots.



Justin Rozier and RJ Barnes combined to score 16 of 18 first quarter points, giving the Royals an 18-11 lead. East Laurens opened the second 9-2, Nykeem Farrow's layup in the final minute was five straight by BC that pushed the lead back to eight.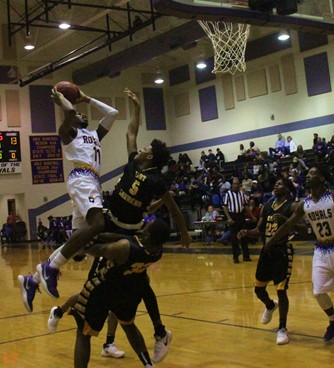 This drive by RJ Barnes resulted in a three-point play.



It was the second half where Bleckley pushed the lead to double digits. They were up 13 points going to the fourth. A Falcon basket as time expired made the final score 52-40. Barnes led with 13 points. Rozier added 11 points.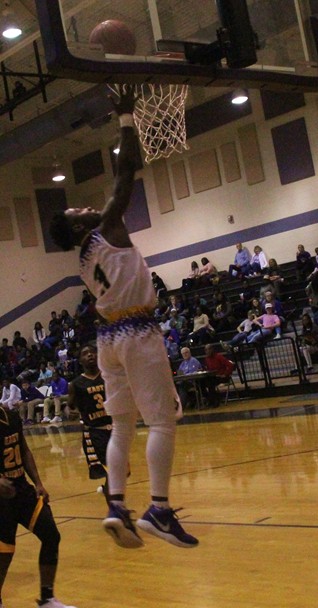 Nykeem Farrow finishes the break.



BCHS plays at Northeast January 16. Varsity games start at 6 pm.



© Copyright by BleckleyProgess.com

Top of Page