---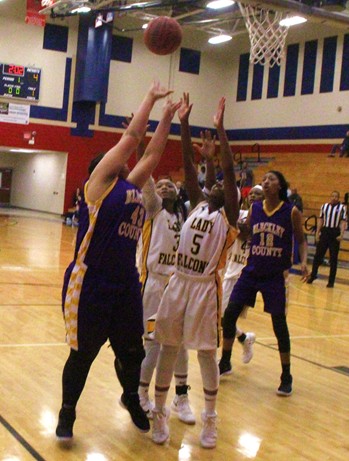 Alyssa Fortune posts up.



Both the Lady Royals and Royals sought to do something very difficult to do in sports, beat a team for the third time in one season. The girls were successful while a bad third quarter sank the boys.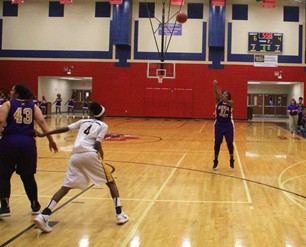 Chania McRae went three of four from the free throw line in the fourth after BC took the lead.



Taking on East Laurens, the Lady Royals had a 10-4 lead in the second only to be outscored by the Lady Falcons 16-5. Jahnaria Brown scored in the final minute of the third, drawing BC within four. Aliyah Whitehead had the go-ahead layup in a 10-0 fourth quarter run that put Bleckley up three.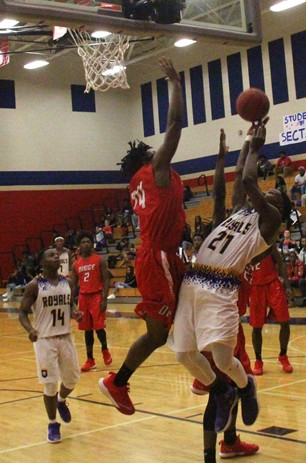 Shontavian Manuel battles a double team.



Though EL would draw within one several times, Bleckley hit free throws down the stretch in winning 45-39. Brown had 16 points.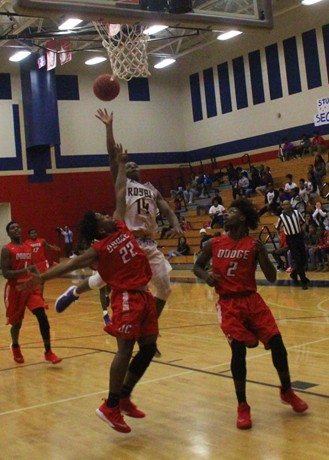 Dodge players watch as Mekell Farrow goes up for two.



The Royals faced Dodge County and were down 10 in the second. Torenio Davis drew BCHS within four late in the second only to see the Indians hit a three in the final seconds to lead 33-26 at halftime. Neither Davis, nor RJ Barnes started or played any during the second half.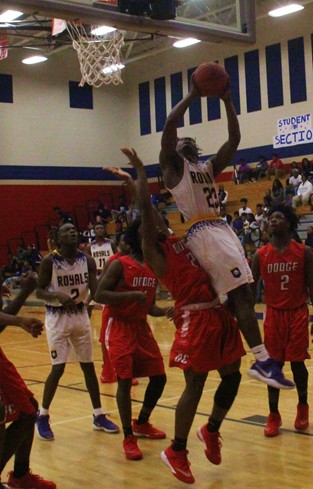 Mykel Anderson tries to rise above defenders to score.



DC blew the game open outscoring Bleckley 16-3 in the third. The season ended with a 62-44 loss. Davis scored 14 points. The Lady Royals take on Washington County Friday at 7 pm in Sandersville.



© Copyright by BleckleyProgess.com

Top of Page