---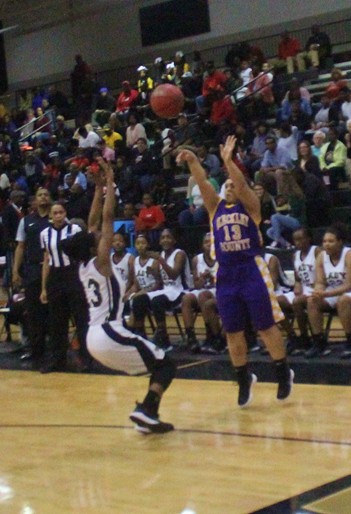 Aliyah Whitehead hit her first three attempts from three-point range.



In last year's region semifinals, the Lady Royals defeated Washington County en route to winning the 3-AA title. But Friday night in Sandersville, BCHS suffered their most frustrating loss in three matchups against the Lady Hawks.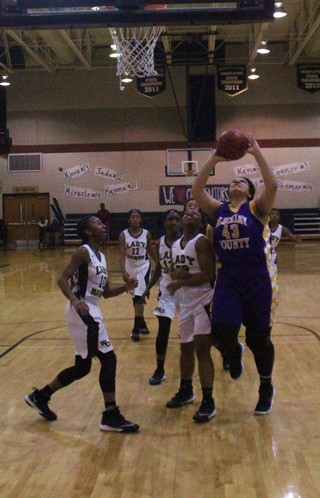 Alyssa Fortune squares up to shoot.



Aliyah Whitehead was 3 for 4 from three-point range and scored 11 in the first giving BC a 15-6 lead. Jahnaria Brown suffered an ankle injury with 6:34 left in the second and Bleckley up seven following a battle for a loose ball. Waco used a 19-6 run to take a 27-21 lead at halftime.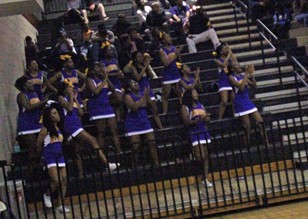 The BCHS cheerleaders were there supporting the team.



Brown came back in the third. Her 12 points lifted BC to a 38-37 lead. Down two late in the fourth, consecutive baskets by Chania McRae gave Bleckley a 53-51 lead. Waco went ahead on a three with 31 seconds left. One of two free throws with 16 seconds left made the score 55-53.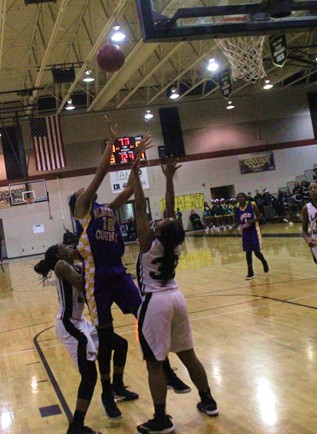 Jahnaria Brown tied the game at 55 on this shot.



With sevem seconds left, Brown scored, tying things at 55. The game went into overtime following a final Lady Hawk shot falling short. Brown fouled out with 3:33 remaining in OT. McRae fouled out soon after. Waco built a five-point lead. Whitehead's fourth three of the game with six seconds left cut the deficit to two but two Lady Hawk free throws sealed BC's 68-64 loss.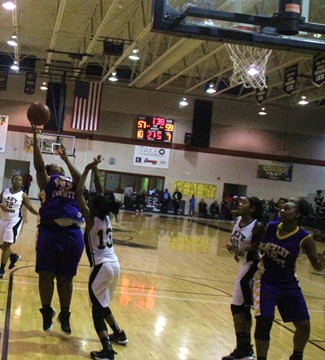 Keisha Anderson scored four points in overtime.



Brown finished with 24 points. Whitehead had 16 points. Bleckley plays in the consolation game tomorrow at 4 pm.



© Copyright by BleckleyProgess.com

Top of Page