---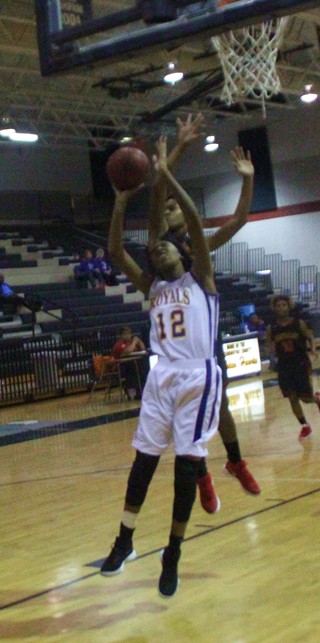 Jahnaria Brown scored 15 points despite still dealing with an ankle injury.



The Lady Royals had little time to mourn Fridayís semifinal loss to Washington County as they took on Northeast for third place, and not having to play at undefeated Laney in round one of state. BCHS would rebound nicely against the Raiderettes.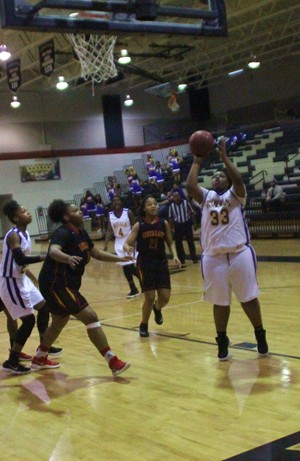 Keisha Anderson squares up for a short jumper.



Chania McRae and Kiziya Elvine combined for 10 first quarter points, helping Bleckley to a 16-6 lead. Though Jahnaria Brown didnít play much of the second because of her ankle injury suffered last night, the lead was 12 at halftime.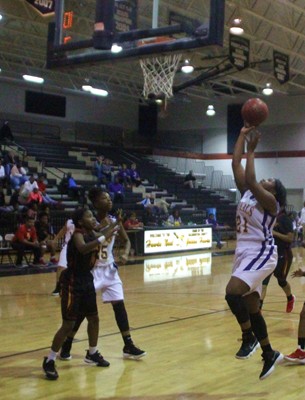 Chania McRae also had a first quarter three-point shot.



Aliyah Whiteheadís 10 points in the third helped blow the game open. BCHS went on to win 65-39. Brown led with 15 points. Whitehead had 14 points.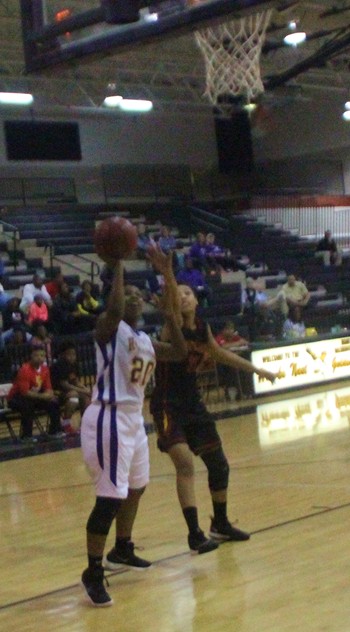 Markayla Jenkins scored on this shot attempt.



Bleckley, the third seed in 3-AA, will play at Josey, second seed in 4-AA to open state February 16. Tip time is TBD.



© Copyright by BleckleyProgess.com

Top of Page