| | |
| --- | --- |
| | Mar 19th, 2019 - 22:26:15 |
---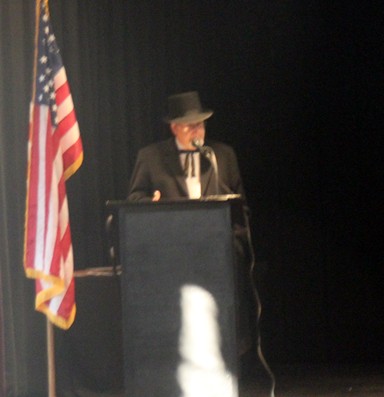 Ben Dykes as Burrell Dykes.



"Happy Birthday Cochran." Those well-wishes were spoken numerous times at a ceremony celebrating Cochran's 150th anniversary held Tuesday night. Mayor Billy Yeomans welcomed everyone. Greg Ziesenhene, middle representative from Senator David Perdue's Office, read a statement from the senator offering his congratulations.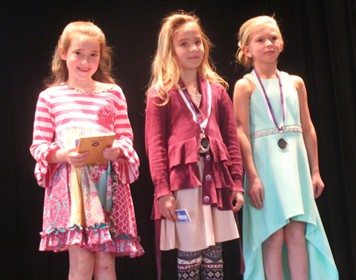 Primary School essay contest winners L-R: Sarah Helen Rozier, Kennedy Brown, Vada Bloodworth.



Henry Whitfield, Cochran campus director of Middle Georgia State University, spoke about the college's history from New Ebenezer College, to Middle Georgia College, to Middle Georgia State University. Ben Dykes dressed as his ancestor Burrell Dykes and shared stories of history including how land leased by Burrell Dykes became First Baptist Church.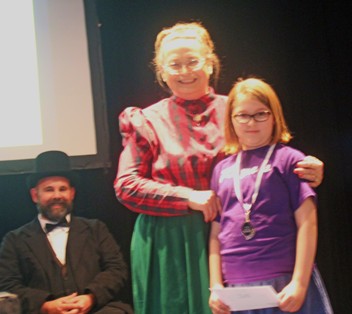 Sandy Jarrett with third place winner in the elementary school essay contest Alice Warren.



Christopher Phillip Smith, a 1999 graduate of Bleckley County High School, portrayed Judge Arthur E. Cochran and read a proclamation by Governor Brian Kemp declaring March 19 as the city's 150th birthday. Sandy Jarrett then announced winners of the essay contest. Copies will be on display inside the Tessie W. Norris Library.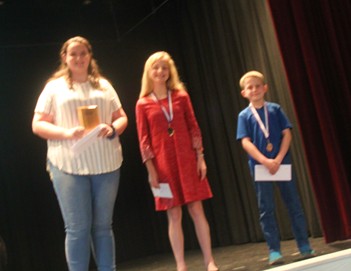 Middle School winners L-R: Katie Thompson, Ellen Arnold, Alex Jones.



Winners were as follows. Primary school- Third Place, Vada Bloodworth. Second place, Kennedy Brown. First place, Sarah Helen Rozier. Grades 3-5- Third place, Alice Warren. Second place, Jana Tomlin. First place, Presley DuBois. Middle school- Third place, Alex Jones. Second place, Ellen Arnold. First place, Katie Thompson. High school- Third place, Madison J Allen. Second place, Elizabeth Powell. First place, MiShayla Brown.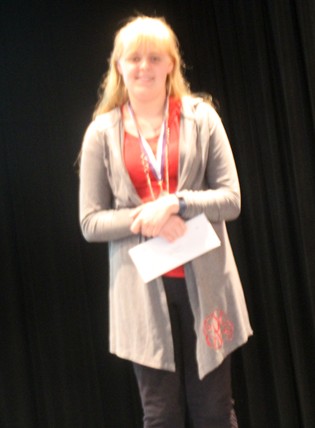 Second place high school winner Elizabeth Powell.



The evening ended with a video featuring historic photos submitted as well as video and images of today. Other events upcoming for the 150th celebration include a gospel sing March 21 inside the sanctuary at First Baptist Church at 7 pm and the Founders' Day Festival from 2-6 pm on March 23. Events are listed on the site's community calendar as well as at cityofcochran.com



© Copyright by BleckleyProgess.com

Top of Page