---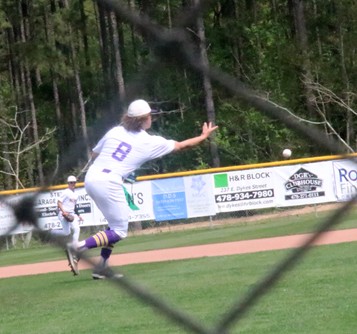 JR Fordham tosses to first base.



Because of the threat of rain tomorrow and this week, Monday's home baseball game versus Washington County was turned into a doubleheader BC had little trouble winning both games, and as a result, the 3-AA title.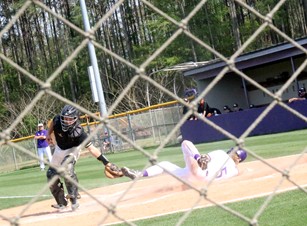 Ethan Savant scores the game-winning run in game one.



Game one saw the Royals score four in the second, five more in the third. A passed ball in the fifth scored Ethan Savant (who had gotten his third hit in the inning) to cap Bleckley's 10-0 win. Savant was 3 for 3. JR Fordham went five no-hit innings, striking out eight and walking two.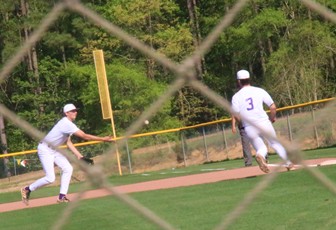 Carter Brannon tosses to Eli Mullis covering first base.



Caleb Senters was 3 for 3 with 3 RBI. Buck Hill was 2 for 3 with 3 RBI. Dawson Chapman was 2 for 3 with 2 RBI. Braegan Cravey went 1 for 2 with a double.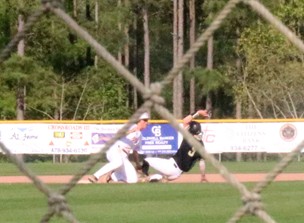 After getting the out at first base, Brannon tossed to Matthew Bland at second. Bland applies the tag to complete a double play.



Leading 3-0 early in game two, Eli Mullis deposited a ball over the right field fence in the fourth for a solo home run. BC got another in the fifth and five in the sixth to win 10-0. With all other teams having more than two losses, the sweep secured a region title for BCHS.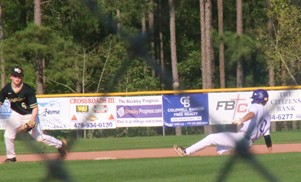 Caleb Senters steals second base.



Mullis went five innings, striking out five, walking one, and giving up four hits. He was also 2 for 3 with 2 RBI. Senters went 3 for 3 with a double and 2 RBI. Chapman was 2 for 4 with a double. Fordham was 2 for 4 with 2 RBI. Hill was 1 for 2.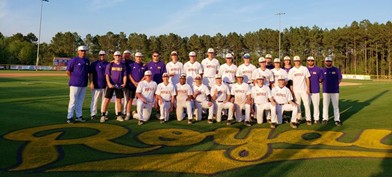 The 3-AA Champions.



The Royals final regular season away game will be April 13 at Schley County. JV at 4 pm, varsity to follow.



© Copyright by BleckleyProgess.com

Top of Page