---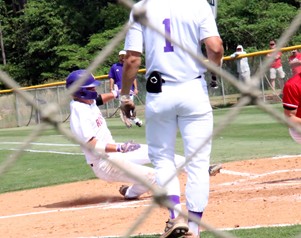 Buck Hill scored the first run in game one.



BCHS looked to advance to the quarterfinals for the third straight year when they hosted Pepperell Wednesday afternoon. Though the offense was light, dominant pitching helped the Royals slay the Dragons.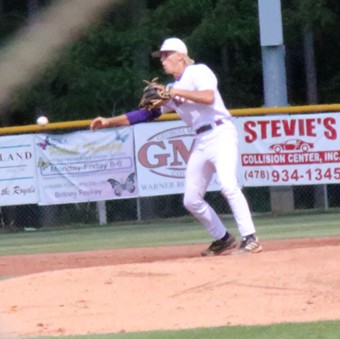 Caleb Senters throws to second to get the lead runner.



A passed ball, hit batter with the bases loaded, and RBI groundout accounted for a three-run bottom of the third in game one. Leading 3-1 in the sixth, the Dragons had two on with no out.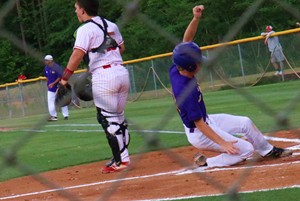 Dawson Chapman scores in game two.



BC though would get out of the jam unscathed. They stranded two runners in the home half. JR Fordham retired the side in order in the seventh to preserve the win. He gave up one run, four hits, two walks, with five strikeouts.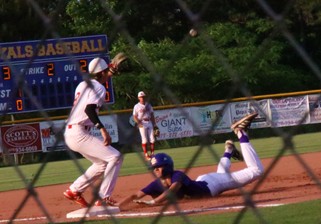 Ethan Savant beat the ball to third base.



Carter Brannon had two of the teamís four hits, going 2 for 3 with a double and 1 RBI. Game two was delayed about an hour due to lightning in the area. Dawson Chapmanís third inning single gave the Royals a 2-0 lead.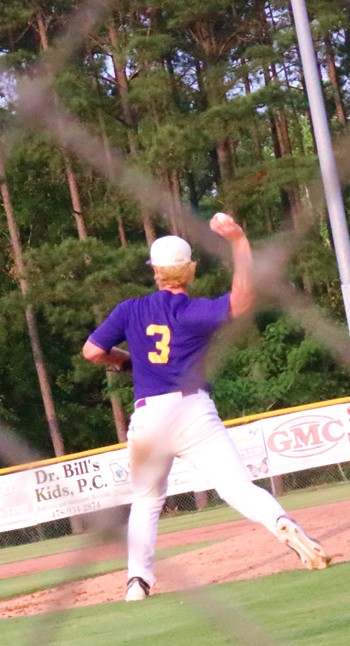 Eli Mullis sets to throw to second base.



Pepperell loaded the bases with two outs in the home half but was held scoreless. BC then worked out a first and third, one out jam in the fourth. Eli Mullis pitched three perfect innings to close the game and preserve a 2-0 win.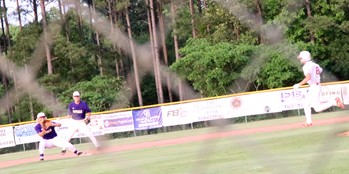 Matthew Bland receives the ball for the out.



Mullis gave up all four hits and four walks in the first four innings. He struck out eight. Chapman was 2 for 4 with 1 RBI. Matthew Bland went 2 for 4 with 1 RBI. Buck Hill went 1 for 2.

The Royals will host a quarterfinal series against Pace Academy May 10 at 4 pm. The *if* game is scheduled for May 11 at 4 pm.



© Copyright by BleckleyProgess.com

Top of Page