---
Makalia Bowen sang the Dixie Chicks "Wide Open Spaces."



They've succeeded at Southern Stars Music Festival in Atlanta and were golden this year at OrlandoFest. Many were part of four straight one act play region championships.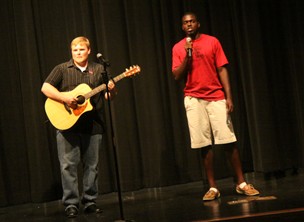 Not only did Matthew White sing, he provided accompniment on Ryan Rawls' rendition of "Pay Phone."



Thursday, they had one last night on the stage. Senior Royal Singers, including some who hadn't done much in terms of solo work, put on one last show for families and friends.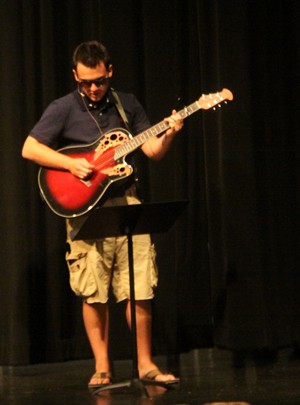 Phillip Odom sang "The Cave."



As is usually the case, songs varied. Some played accompniment for others numbers. The music ranged from country, to pop, to showtunes, even an original number sang by Amber Burton. The state runner up boys quartet performed 76 trombones, one of the numbers they used at literary.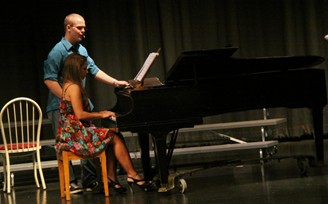 Madison Smith was on piano as Tyler Davidson sang "The Scientist."



Director Kelli Greer and Spencer Maddox received loud applause as they did a medley of "One Less Bell To Answer" and "A House Is Not A Home." The final numbers were the selctions used last weekend at OrlandoFest then "Bridge Over Troubled Water."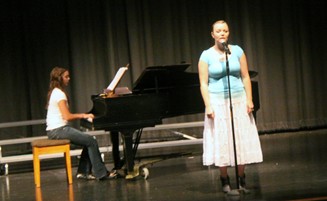 It was a family affair as sister Katie Burton provided accompniment on piano as sister Amber sang "The End."



Greer was presented with a signed, framed photo of the class. The evening ended with a power point slideshow of this year's seniors.


Alexis Fleming belted out a souful rendition of "I Believe I Can Fly" from the movie SpaceJam.



A final standing ovation to a very talented group who will surely go on to make good music as they travel toward the future.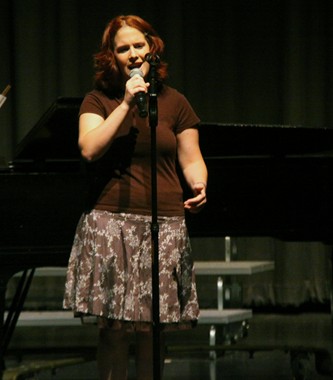 Jasmine Allen made her solo debut singing a number from "Les Miserables."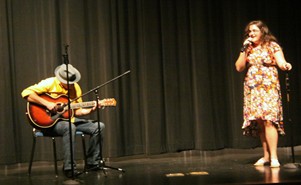 Erin Smith got some guitar accompniment by her dad Ronnie as she sang the Beatles "Black Bird."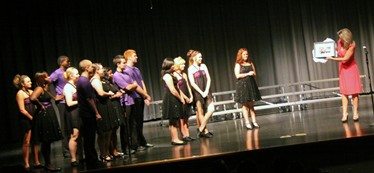 Director Kelli Greer holds up a signed photo of the senior class presented to her as a gift.
© Copyright 2009 by BleckleyProgess.com

Top of Page