---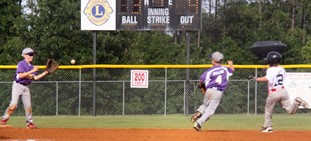 Phillip Ard gets Joshua Mullins' toss for the out.



It was another triple play tonight as three Bleckley teams competed in Eastman. Two won, another played a good game except for one inning.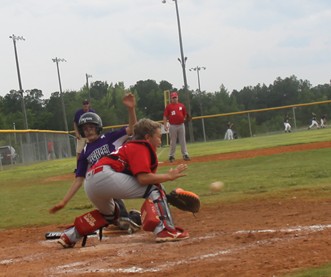 Dayton Cannon would get under the tag.



The 9-10 boys scored four runs in both the second and fifth innings as they defeted Dublin-Laurens County 8-5. Bleckley plays again Saturday morning at 10:30 am. Things looked dire for the 11-12 boys versus Hawkinsville.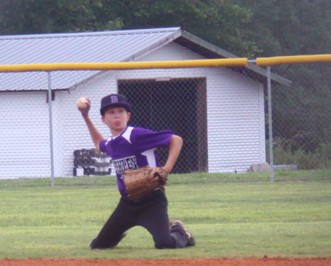 After going to his knees to stop the ball, Tripp Purser would throw to first for the out.



They trailed 3-0 for the first four innings. Down 3-2 in the sixth, Connor Outlaw's two-out bases loaded double capped a three-run inning in a 5-3 comeback win. Bleckley will look to improve on their third place finish Monday in Hawkinsville. Game time is 5:30 pm.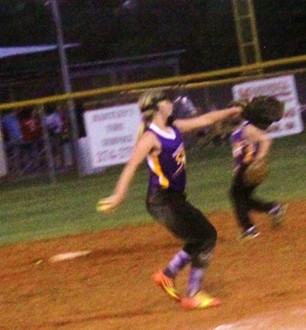 Anna-Cathryn Brown fields a bunt.



The 9-10 girls trailed 4-3 after one and a half innings versus Dublin. Down 8-3 going to the third, Cochran had two on with one out but could not score them. An eight run bottom of the third made the difference in a 17-5 loss.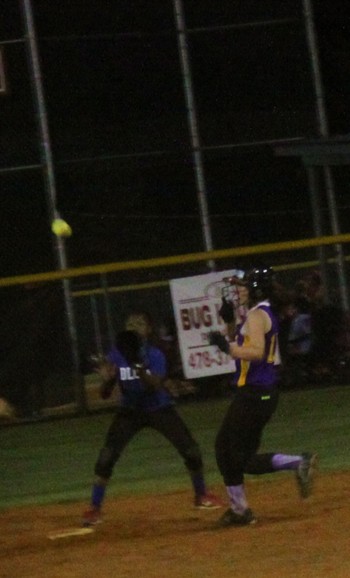 Miranda Perason beats the ball to second.



Bleckley plays Saturday at 11:30 am. The 7-8 girls will debut Saturday in Eastman at 11:30 am.


© Copyright 2009 by BleckleyProgess.com

Top of Page