---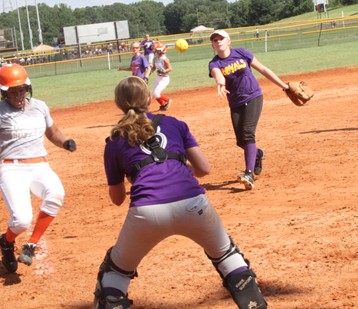 KeriAnn Osborne tosses to Taylor Little at home for the force out.



It was the first of two triple headers for the Lady Royals in Forsyth Wednesday. This year's team will have to grow up quickly with several key losses to graduation including the 3-AA player and pitcher of the year.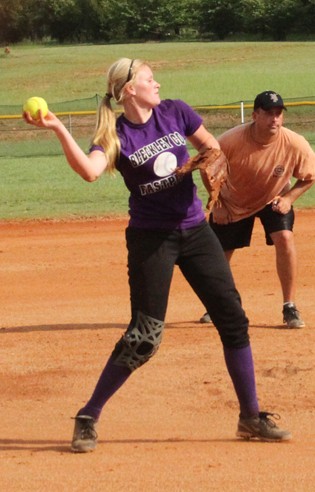 Joanna Knight throws to first after a bunt.



BCHS lost their first game to GMC 7-0. After a break for lunch, they took on Parkview Team 1. Seven Lady Panther walks in the first two innings helped BC to a 4-0 lead. Up 4-3 in the fourth, Emmie Meadows second hit was part of a three-run inning to give Bleckley a 7-3 win.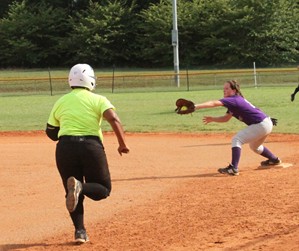 Kelsey Darsey has the ball at first.



Meadows went 2 for 2 with 2 RBI. Elizabeth Mathis was 1 for 2. Next up was Greenbrier. Trailing 1-0 after two innings, Nicole Tomlinson scored on Joanna Knight's infield hit to tie the score.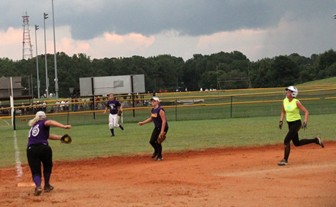 Leslie Holland hustles to third for the unassisted out.



The game would be called in the fourth inning due to a pending storm. Knight finished 2 for 2. Leslie Holland was 1 for 2 with a double. Allison Collins was 1 for 2. PawPrint games conclude Friday. Times are 11:30 am, 2:30 and 4 pm.


© Copyright 2009 by BleckleyProgess.com

Top of Page