---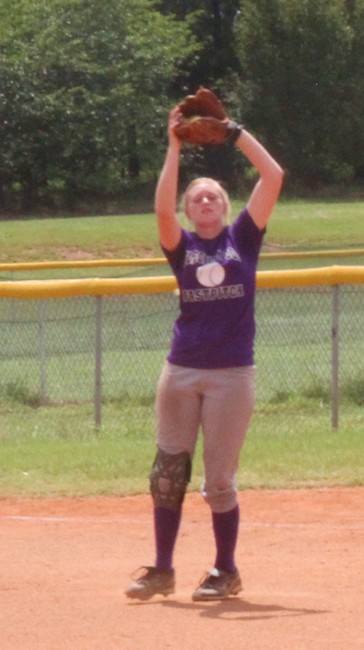 Joanna Knight squeezes a pop fly.



It had to feel like the rainy season for Bleckley. Twice they'd visited Forsyth for the PawPrint Classic, twice it rained. Monday's storms forced the Lady Royals into a pair of three-game days. Wednesday's final game was ended early due to weather.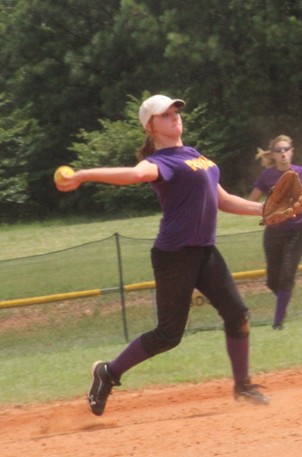 Scrimmage games provide opportunities to try players out at different positions. Keri Ann Osborne saw her first action at shortstop.



On their last day, the weather finally played nice. Clouds, humidity, but no rain. The Lady Royals also had a good day on the field, winning all three games. It started with Emmie Meadows fifth-inning double that broke a 1-1 tie versus Northside.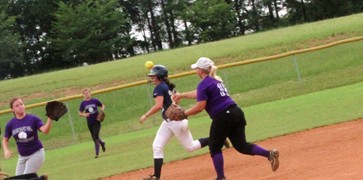 Leslie Holland tosses to Holly Tedders to get the lead runner.



BCHS won 2-1. Meadows was 2 for 3 with 1 RBI. Kelsey Darsey was 2 for 2. In game two versus new region opponent Jasper County, Joanna Knight's sac fly tied the score in the first. Three in the third made it 4-1 as the Lady Royals held on 4-3. Meadows was 2 for 3 with 1 RBI.


Taylor Little waits for the ball at home.



Keri Ann Osborne was 2 for 3. Elizabeth Mathis was 1 for 2. Against Eagles Landing Christian Academy, Emily Lawson's two-run single made it 3-0 after two innings. Up 6-1 in the fourth, they would hold on for a 6-4 win. Lawson also drove in a run with a sac bunt.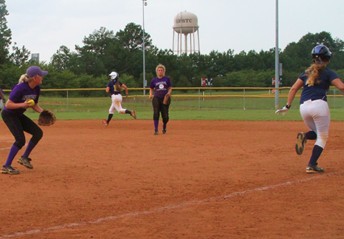 Allison Collins prepares to throw a runner out at first.



Allison Collins and Leslie Holland were 1 for 2. Pre-season play concludes Tuesday at an umpire's training scrimmage held at Southern Pines. Game times are 4, 5:30, and 7 pm.


© Copyright 2009 by BleckleyProgess.com

Top of Page