---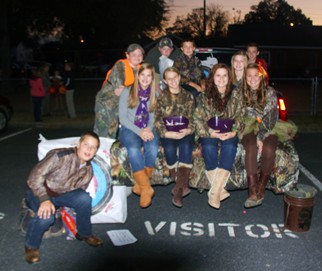 FBC youth dress in camo as part of their "Duck Dynasty" themed tailgate.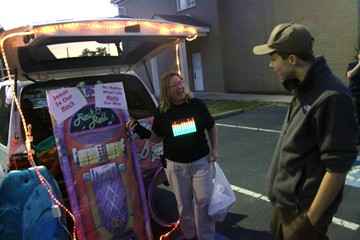 Ramona Giles' shirt was led powered.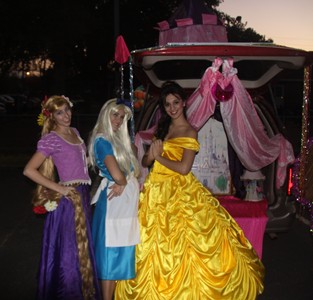 What would a Halloween event be without members of Princesses With A Purpose?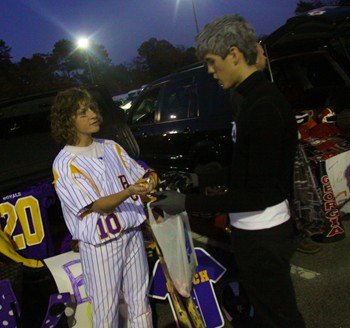 Heather Davis is married to BCHS head baseball coach Brad Davis. So it was natural for her to be dressed as a baseball player.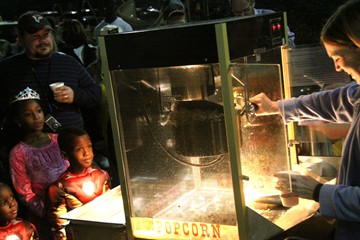 Free popcorn and hot chocolate (along with all the candy) ensured that everyone left with full tummies.
The giant slide was another popular attraction.
© Copyright 2009 by BleckleyProgess.com

Top of Page