---
Though the Royals were off, there were still lights on Friday in Cochran. Specifically, Friday Night Light. It was the second annual youth rally hosted by House of Grace Church.


The Matthew White Band played a variety of both upbeat and worshipful songs.



Youth played games, enjoyed the music of the Matthew WHite Band, saw skits from the New Hope Freewill Baptist Church Drama team, and herd a message from HOG Youth Pastor Shane Allen. He spoke about the importance of Christians letting the light of Jesus shine through them just like the moon reflects the light of the sun.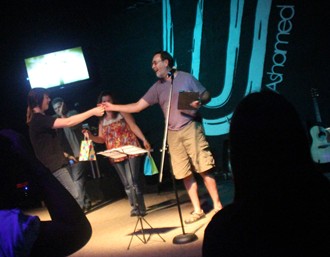 One of the games done by First Baptist Church Youth Pastor Jeff Dykes was called "Bring It." Youth had to find and "bring" and item to him on stage. Here someone hands him a bobby pin.




After 100 came to the inaugral event, attendance was down to 50 this year. Allen though had a broader perspective of the evening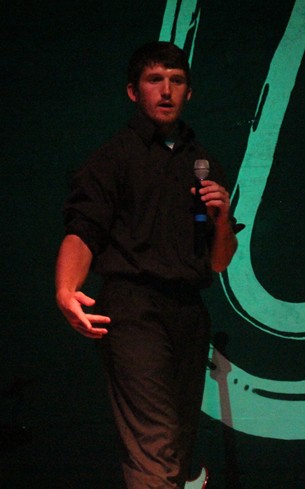 Trey Dykes of New Hope Freewill Baptist Church gives the "One Minute Sermon." It featured numerous pop culture references with the message none of them could save you, only Jesus could.



"If one person would've shown up, we would have done the same exact thing," Allen said. He originally gained that perspective from a men's ministry he was a part of many years ago where the motto was "If one person shows up, we're going to pour our lives into them as if there's a multitude of people."

Allen did say numbers were important because "Numbers are people, and people are important." He added it was because people were the most important thing to God because "He created us, that's why He sent his Son."


In "The Sin Chair," two people were stuck to the chair until others came to read the Bible and pray with them, freeing them from the chair.



One thing that made the evening rewarding was what took place during the altar call. Several youth came down to kneel and pray. They were joined by other pastors who prayed with them and offered support.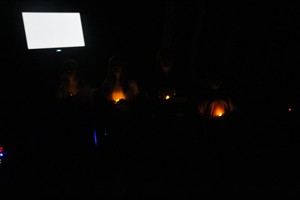 As the group sang "This little light of mine" the devil would attempt to goad them into "putting out their light." All but one did, but once the devil left, she convinced the others to relight their candles.



He stressed the importance of having the adults to offer wisdom saying "The next time these feelings come or that temptation comes they've got something (to fight back with) If they hadn't come, they wouldn't have that tool."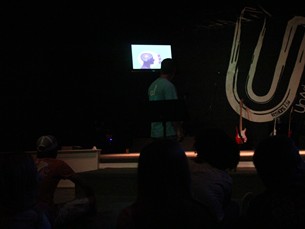 Youth watch a parody commerical about "The Christian Bubble" which was designed to isolate Christians from the world around them and prevent them from reaching out to others.



Allen said for himself and other youth pastors it was about "giving students an opportunity to experience God. To put them in an atmosphere where they can worship God, where they can come to get to know Him better. When you find yourself in the prescence of God, you don't leave the same."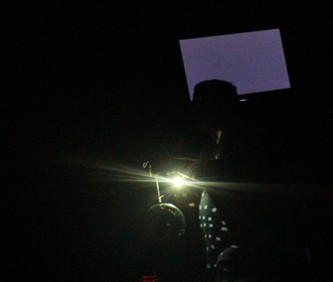 House of Grace Youth Pastor Shane Allen uses a flaslight and disco ball to demonstrate how the moon reflects the light of the sun and how Christians should reflect the light of Jesus.



Allen said that's what makes the effort worth it, regardless of the numbers.


© Copyright 2013 by BleckleyProgess.com

Top of Page