---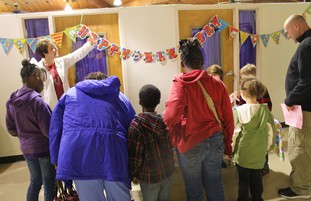 Parents and children sign in up front. Children received rings.



There was a birthday party Thursday afternoon at Bleckley Primary. The guest of honor wasn't in attendance, but over 140 people came to celebrate. It was the first annual BCPS Birthday Celebration for Dr. Seuss.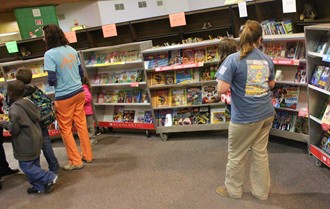 The book fair was a popular shopping destination.



Designed to celebrate the popular children's author as well as promote literacy enrichment in families, it was the second literacy event held (a reading night took place last year.) Thursday's event featured things for both students and parents.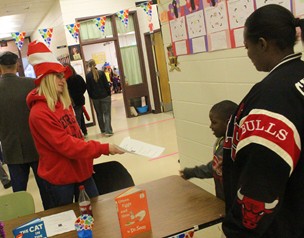 Halls would hand out lists detailing what activities were happening in each room.



Parents could take AR tests and learn literacy tips for fluency. Children could play literacy games, draw a balloon from the Seuss book "Oh The Places You'll Go," swap books at the book swap, and win books in the book walk.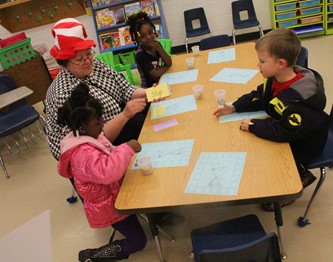 In this game overseen by Deborah Mullis, students who could read the words correctly could place pieces of cereal on their board. The first to fill it won.



Teachers were in on the fun wearing red and white striped top hats as they manned various activities. As six o'clock came and families made their way back into the cold, wet evening, it'd been a good day at BCPS.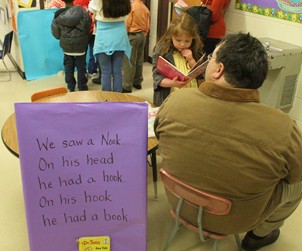 A girl reads to her father.



Children had learned more about reading and had fun doing it.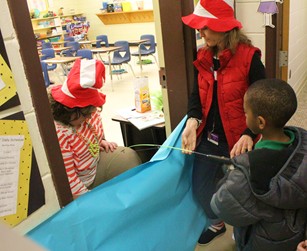 There were some regular games such as go fish.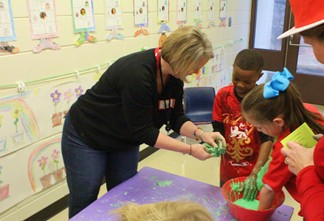 Jennifer Kitchens helps students make Oobleck.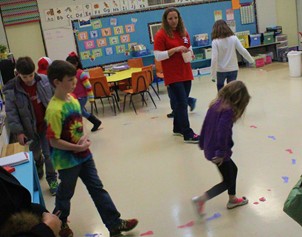 As a kid-friendly version of "I like to move it played," students try their hand at the book walk.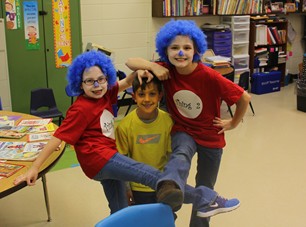 After afternoon of running and hiding, Thing 1 and 2 take time to pose.
© Copyright 2013 by BleckleyProgess.com

Top of Page