---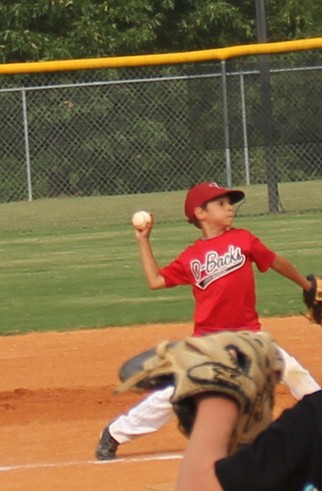 Kasen Gurr sets to throw from short.



The ballfields were busy in Eastman Tuesday. Three teams looked to stay alive in tournament play while the 9-10 girls tried to stay in the winner's bracket.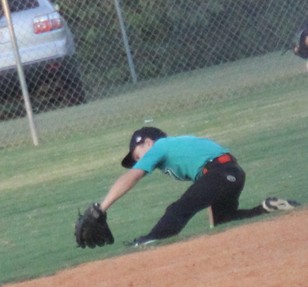 Rylee Little holds on after making a diving catch.



A seven-run first inning pushed the 7-8 boys to an 18-9 win versus Hawkinsville. BC had a 20-7 lead versus Soperton but would hang on to win 22-18. They play Wednesday at 5:30 pm.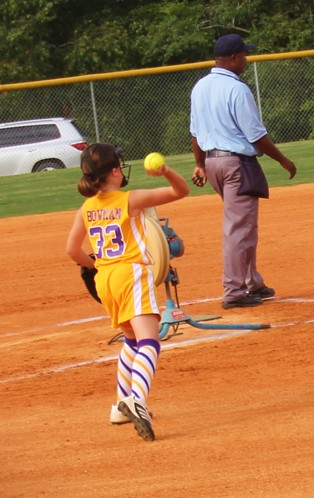 Kenna Bowman throws to first.



Rematches were in order for the 7-8 girls. Bleckley got a second straight easy win against Soperton 29-3. Next up was a rematch against Hawkinsville. BC would rally from 7-5 down to tie things but lost in the bottom of the sixth 8-7.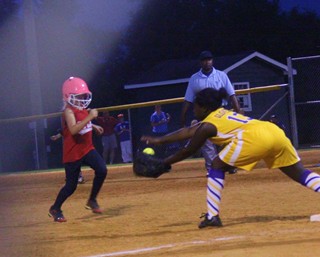 Trinity Glover has the ball to get the lead runner.



The 9-10 boys led 3-0 after one inning versus Hawkinsville. Up 11-4 in the fifth, they would hold on to win 11-8. They play Wednesday at 5:30 pm.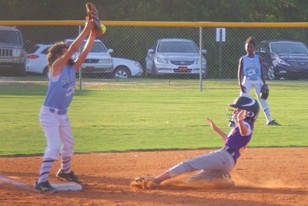 Shelton Dean slides safely into third.



Though leading 14-8 against Telfair, the 9-10 girls saw the lead vanish and trailed 16-14 going to the last of the sixth. Mishayla Brown's single tied the score and Veronica Lee's ground ball won it for BC 17-16. The team plays for first Wednesday at 7 pm


© Copyright 2013 by BleckleyProgess.com

Top of Page