---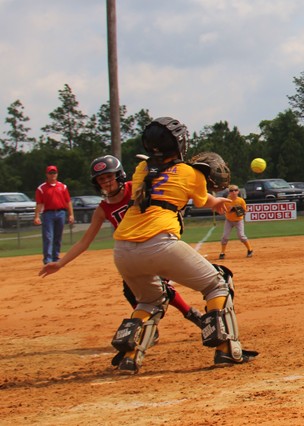 Miranda Pearson gets the ball at home for the force out.



All star teams began their final tuneup before subdistrict and district Saturday. Action was within minutes of each other with boys playing in Cochran, girls in Hawkinsville.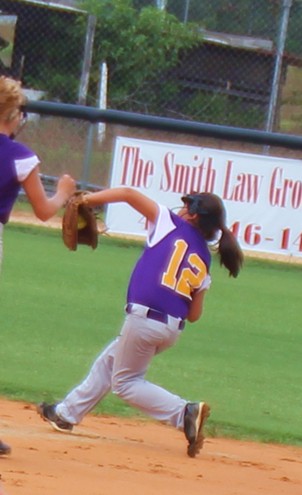 Clair Rickerson hangs on after making a running catch.



Over in Hawkinsville: The 7-8 girls lost to Dodge County 11-0 and play Monday at 5:30. Dodge's 11-12 girls beat Bleckley again 15-0. CBRD"s next game is also Monday at 5:30 pm.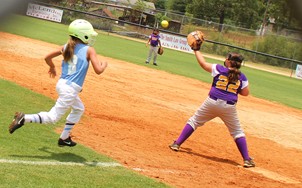 Veronica Lee catches the game's final out.



After a 17-2 win against host Hawkinsville, the 9-10 girls took on Telfair County. Cochran's bats were silent for much of the game. Trailing 2-0 in the sixth, Joni Lucas had a double as part of a three-run uprising. They would hold on in the home half to win 3-2. BC plays Monday at 6:45 pm.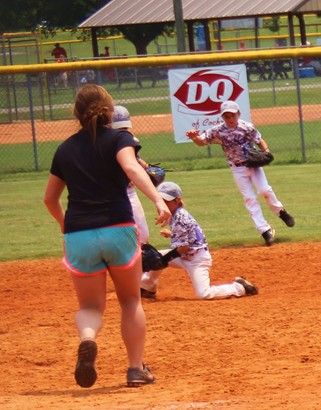 Isaiah Warren steps on second base for a force place.



In Cochran: The 7-8 boys trailed Dodge County 6-5 going to the last of the sixth. They scored twice in the home half to win 7-6.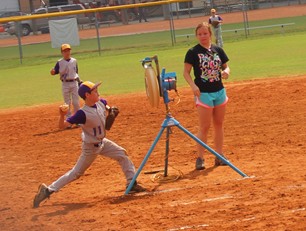 Austin Cannon sets to throw.



Against Hawkinsville, Bleckley trailed 8-3. Another comeback attempt came up short in a 8-7 loss. They'll play Monday at 5:30 pm.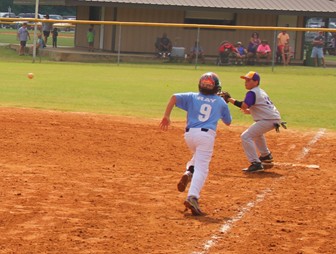 Jay Fordham gets the ball at first.



Despite losing a 6-2 lead against Telfair, the 9-10 boys responded to win 11-8. They beat Dodge 9-1. BC plays for first place Monday at 6:45 pm.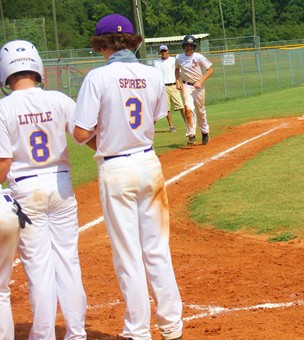 Teammates wait on Steven Knighton after he smacked a home run against Hawkinsville.



Steven Knighton homered to help the 11-12 boys to a 9-3 win against Hawkinsville. Bleckley rallied from a 3-1 deficit against Dodge to win 6-3 and will play Monday at 4 pm.


Bryce Bailey slides in safely versus Dodge County.
© Copyright 2013 by BleckleyProgess.com

Top of Page