---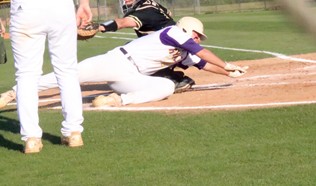 Brody Little dives for home plate.



BCHS wrapped up a home and home series with Washington County Tuesday afternoon in Cochran. Though the game was closer than Monday's blowout, the Royals had little trouble sweeping the season series from the Golden Hawks.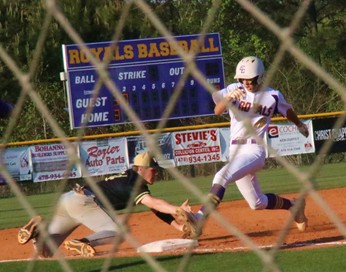 Caleb Senters avoided the tag at third base.



Willie Harris homered for the second straight game, a two-run shot, in the bottom of the second. It capped BC's four-run inning giving them a 7-3 lead. Up 9-3 in the fifth, Waco got two runners on with one out, but a double play erased the threat.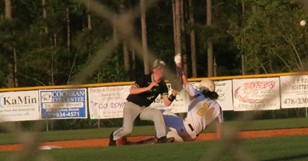 Ethan Hulsey steals second base.



A seventh inning RBI single was just the fourth hit from the Golden Hawks. Reliever J..R. Fordham got another double play to end the game and preserve the Royals 9-4 win. Fordham went 2 for 3 with a double and 2 RBI.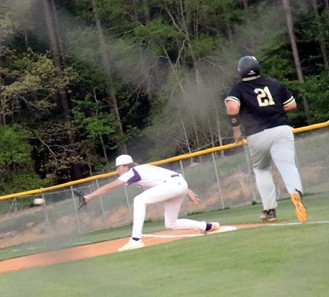 Carter Brannon caught the game's final out.



Ethan Hulsey went 3 for 4 with a pair of doubles. Caleb Senters was 2 for 3 with a double and triple. Bleckley returns to action April 12 with a home doubleheader against Southwest at 4:30 pm.



© Copyright by BleckleyProgess.com

Top of Page