---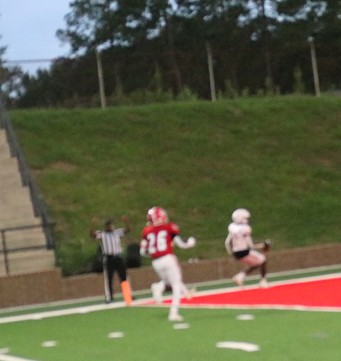 Jaden Mobley had a big first half.



Excitement had been building for this football season ever since last year's historic undefeated regular season and region title. Despite losing eight starters, many believed that the Royals could make a deep playoff run as a member of Region 2-A, division one because of the talent that returned.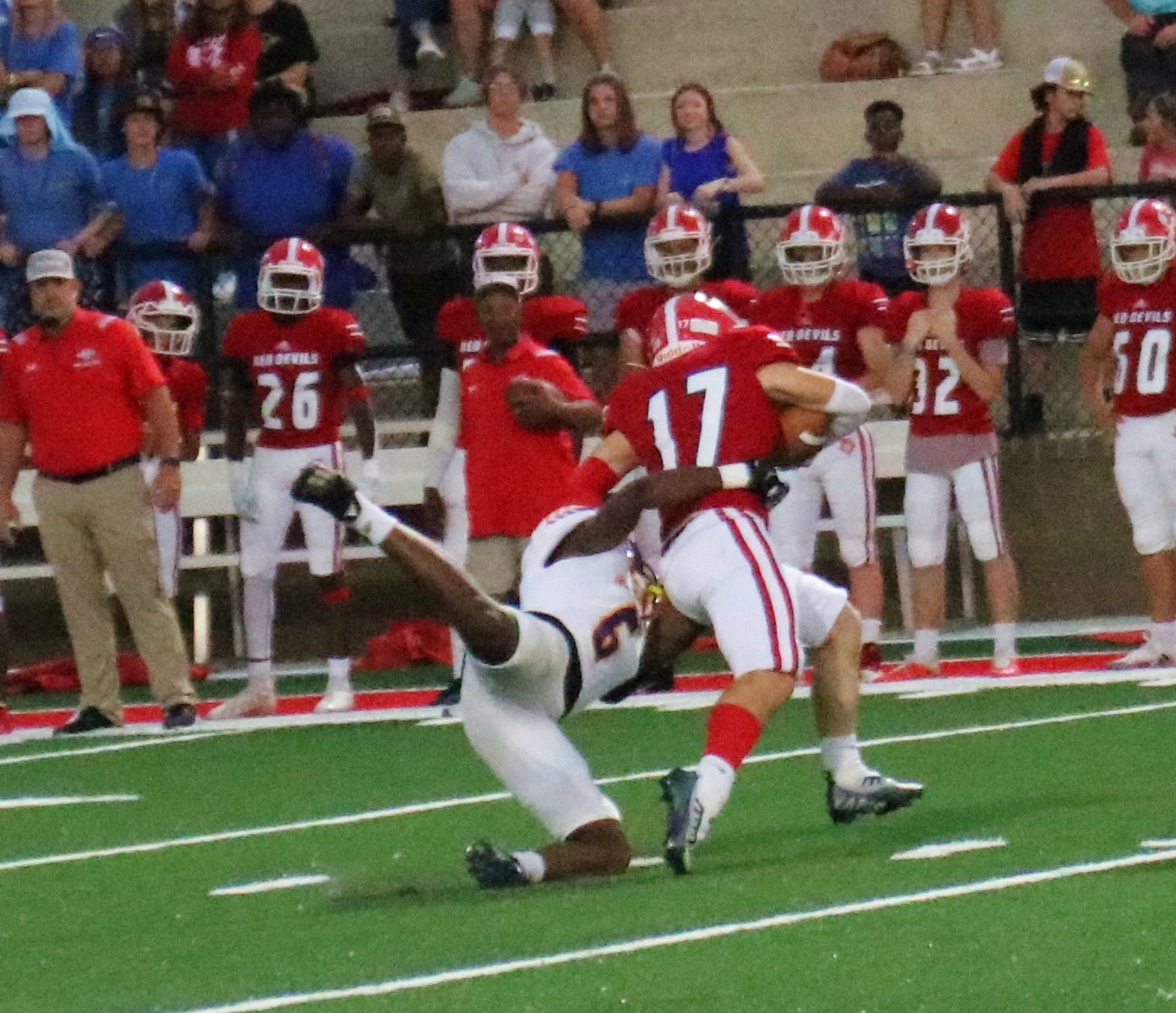 Rodriguez Flagg with a sack.



Fans got to see a taste of what's to come during Friday night's scrimmage at Hawkinsville. Kickoff was delayed by 30 minutes to do weather in the area. Other than no returns were attempted, it was played as a regular game including keeping score.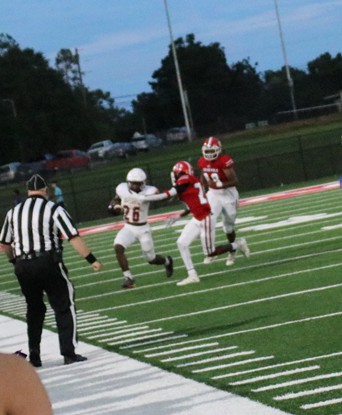 Tyrek Mack fights for yards.



Things got off to a fast start as Eli Mullis connected with Jaden Mobley on a 38-yard touchdown pass with 10:38 left in the first. Hawkinsville fumbled on their first possession.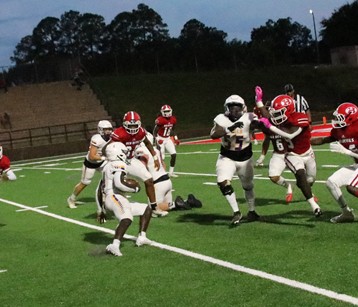 TJ Mays looks for a hole to hit.



Despite being backed up to the 45 because of a penalty, BC capitalized on a touchdown run by TJ Mays with 7:14 remaining. The PAT missed but it was 13-0. Another fumble by the Red Devils put the Royals near the Hawkinsville 38.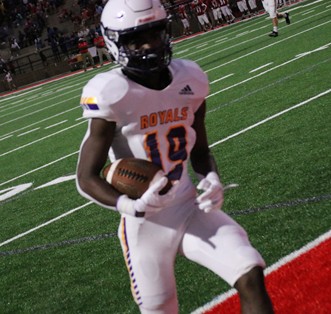 Marcus Newson scores.



It was capped by a 10-yard touchdown pass to Marcus Newson. Eli Mullis got the two-point conversion to make it 21-0. Early in the second, Mullis connected with Mobley on a 34-yard strike.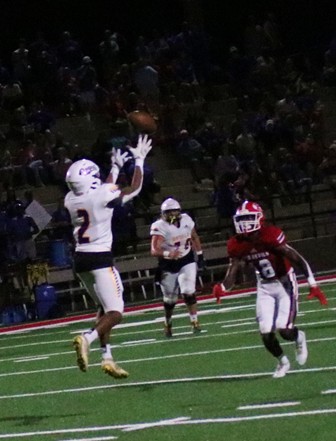 Iverson Baker with a leaping reception.



BC wouldn't score again in the half but led 28-0. Reserves played the second half. Ford Childers knocked home a 24-yard field goal with a little over eight minutes left in the game. Following the kick, a breaker was apparently tripped as the stadium lights went out for several minutes.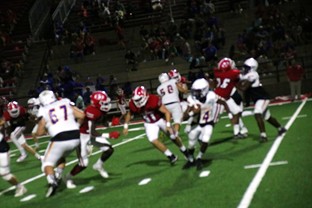 Kam Everett saw time at quarterback in the second half.



The game resumed eventually. Jeremy Brown's touchdown run with under three minutes left capped all scoring. The point after failed but the Royals had a convincing 37-0 scrimmage win.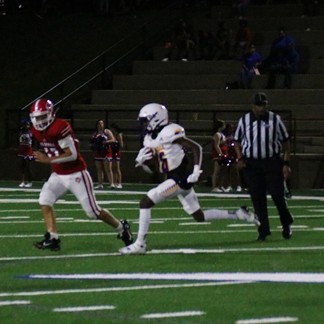 Jeremy Brown rushes up field.



Mullis went 11 of 14 in one half, 130 yards and three touchdowns. Jahvon Butler rushed for 57 yards on six carries. Mobley had two catches for 72 yards and two scores on two targets. Tyrek Mack had 42 yards on three receptions.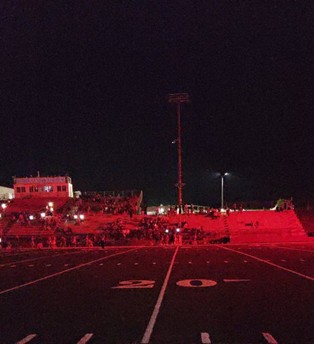 A look at the stadium with the lights out.



Bleckley opens the regular season August 19 at home versus Dodge County at 7:30 pm.



© Copyright by BleckleyProgess.com

Top of Page