---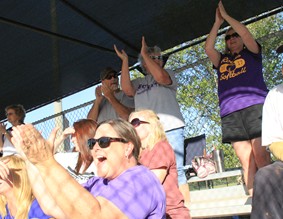 Fans applaud in the sixth after Bleckley took the lead.



Tuesday's region tournament softball games were similar to the opening of ABC's "Wide World of Sports" for the Lady Royals. Because they had a thrilling victory and an agonizing defeat.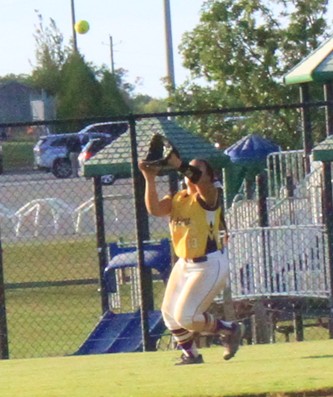 Aliyah Whitehead caught the final out against East Laurens.



Down 10-3 to third seed East Laurens in the bottom of the sixth, BCHS exploded for ten runs and would hold on to win 13-10. Jordan Williams went 3 for 4 with a double and 2 RBI. Aliyah Whitehead was 3 for 4 with 3 RBI. Tori Long went 2 4 for with a double and 1 RBI. Aliyah Whitehead went 3 for 4 with 3 RBI.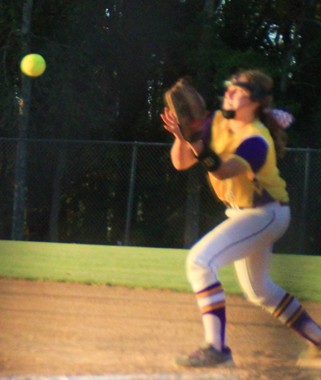 Caroline Thrower receives the ball at first base.



Bleckley's next opponent was top seed Dodge County. BC loaded the bases with two outs in the first but did not score. Dodge scored three in the home half. Jayla Willis reached on a bunt single to lead off the second. She was at second with one out. Following a sliding catch on a ball hit by Jordan Williams, Willis was doubled off after going to third, ending the threat.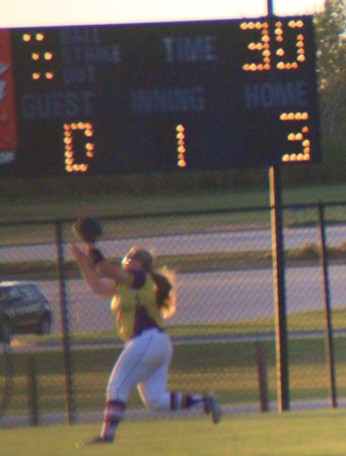 Landa Dominy makes a running catch in left field.



Down 5-0 in the third, Bleckley failed to capitalize on having runners at first and third with one out. That happened again in the fourth. Trailing 7-0 in the fifth. Bleckley had two on with two out but did not score. There was confusion over the actual score as Dodge County had the game as 8-0. Because they were home team, their book was official, and the game was called per the eight runs after five rule.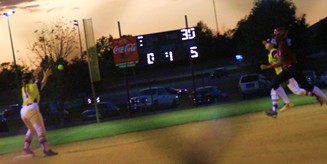 Jordan Williams tosses to Emily Sanders at third to get the out.



The maxpreps.com box score submitted by Dodge County had three runs scoring in the bottom of the second, thus the 8-0 score.

In any event, BCHS stranded nine runners. Willis finished 2 for 2. Abbey Sims and Emily Sanders were both 1 for 2. Results of the East Laurens-Washington County game were unknown as of this writing. Bleckley plays the winner at 4 pm. The winner of that game plays Dodge for first at 6.



© Copyright by BleckleyProgess.com

Top of Page