---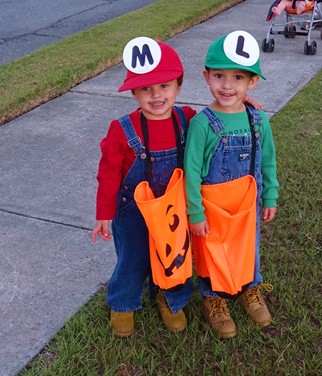 Mario and Luigi took time from saving Princess Peach to pose.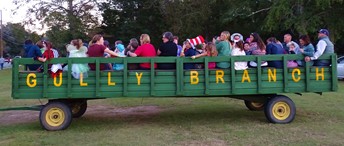 A fall tradition is a hay ride like the one First Baptist Church had for their fall festival.

The caution tape maze at First Baptist was a popular attraction.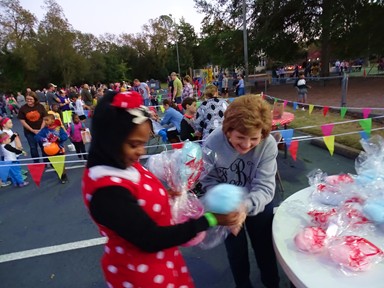 A woman picks up free cotton candy given away.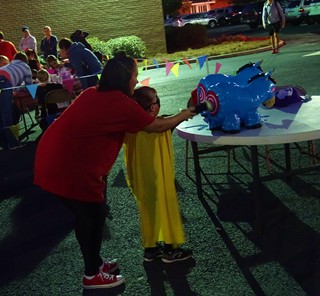 A boy gets a hand with pin the tail on the donkey.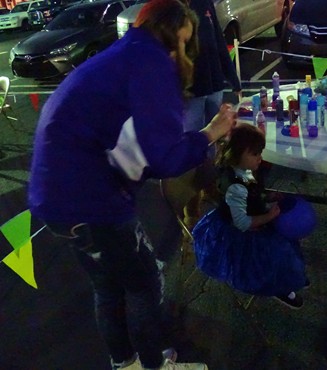 Olivia Johnson colors hair.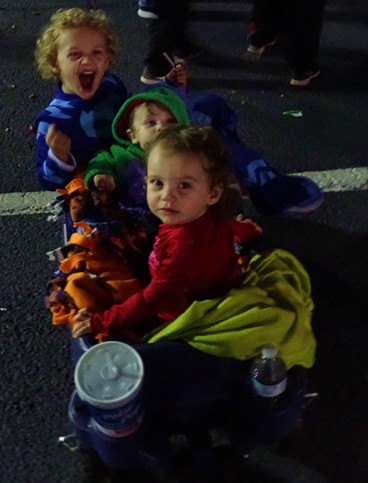 These children got to ride and see everything in style.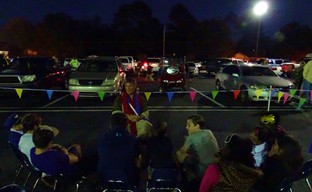 Don Giles shared various Bible stories including "Jonah and the Whale.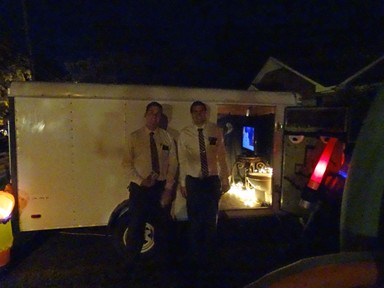 Representatives from the Church of Jesus Christ of Latter Day Saints were handing out candy along Second Street.
This wolfman thought her arm was Halloween candy. It was part of the traveling oddities set up on Second Street. The show is one of many things done by Eastman-based Wayback Productions.
© Copyright by BleckleyProgess.com

Top of Page