---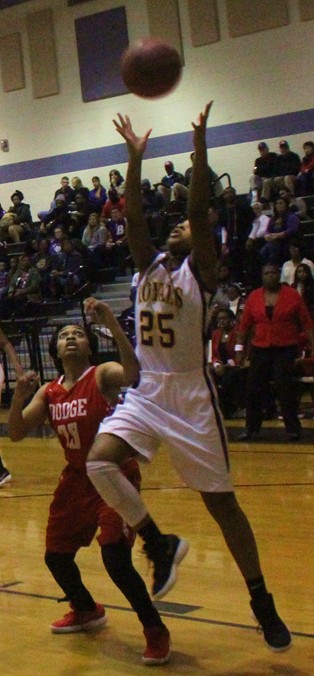 Kiziya Elvine goes for a rebound.



BCHS wrapped up their season series with Dodge County Saturday night. While the Royals kept pace, the Lady Royals struggled.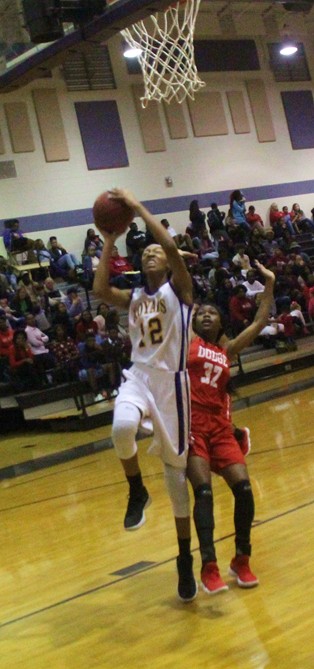 Jahnaria Brown scores.



It was 14-14 in the first, but Dodge scored six straight in the final 30 seconds to lead 20-14. Jadazia Clark's four-point play drew BC within 24-23 in the second, the Squaws closed on a 12-0 run. Aliyah Whitehead had consecutive three's in a 10-3 third quarter run, drawing the Lady Royals to within six.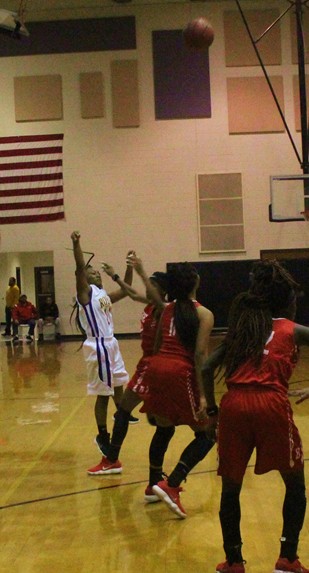 Jadazia Clark connected on this three-point shot.



DC replied with another 7-0 burst, capped by a buzzer-beating three. An 8-0 start to the fourth put the game away as Bleckley lost 66-41. Jahnaria Brown and Kiziya Elvine scored 11 points each.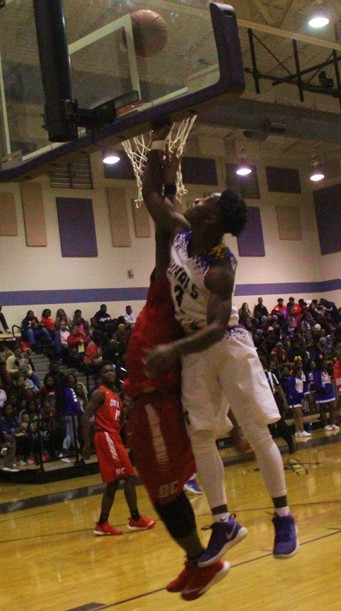 Nykeem Farrow had a second straight double figure scoring game.



Shontavian Manuel's driving layup as time expired in the first gave the Royals a 17-14 lead. A 10-point second quarter lead was down to four by halftime. Nykeem Farrow's half-court shot as time expired in the third put BC up 50-46 after three.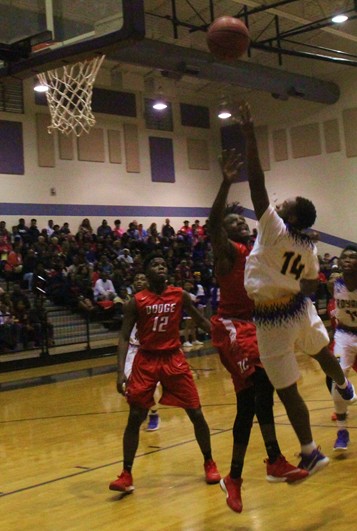 Mekell Farrow was able to score despite getting fouled.



Up 10 in the fourth, an Indian three with under three minutes left cut the lead to seven. Bleckley would run out the clock to win 60-52. Farrow had 10 points. Torenio Davis led with 26 points.


Shontavian Manuel beat the buzzer on this layup.



BCHS plays January 9 at Southwest. Tip time is 6 pm.



© Copyright by BleckleyProgess.com

Top of Page