---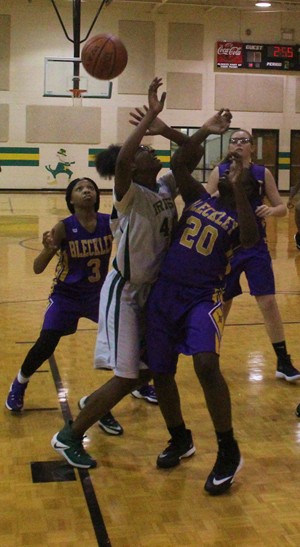 Trinity Glover battles for the ball.



BCMS wrapped up the regular season Thursday afternoon in Dublin. Both the Lady Barons and Barons got big individual performances, though both teams didnít win.



Kiara Gilbert goes in for two.



Jalexia Taylor had nine first half points, including eight in the first, as the Lady Barons led 22-19 at the break. Up four going to the fourth, the Lady Irish got within one before BC pulled away with an 8-0 burst. They went on to win 40-34. Taylor scored 17 points.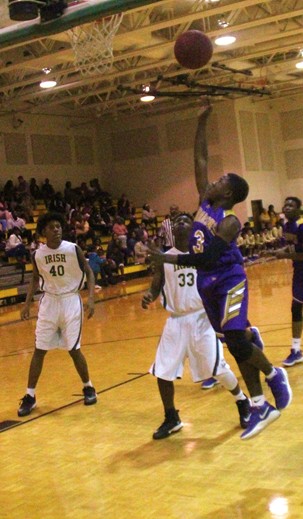 Tavares Mays scores.



Jharmir Marshall had a 13-point second quarter, accounting for all of the Baronsí points as they were tied 22-22 with Dublin at halftime. The Irish though pulled away in third with a 13-5 quarter. Though Marshall finished with 30 points, BCMS lost 50-39.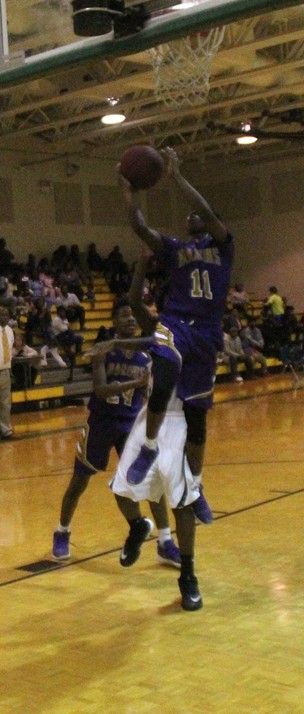 Jhamir Marshall accounted for 18 of the Barons 22 first half points.



MGMSAA tournament play begins February 14 at East Laurens. Details will be posted when known.



© Copyright by BleckleyProgess.com

Top of Page