---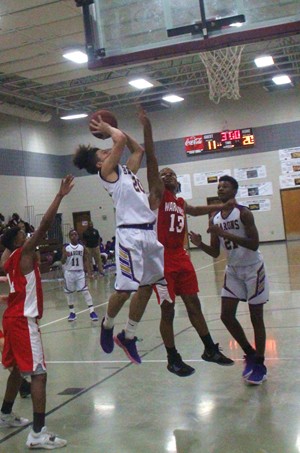 Christian Newbern squares up to shoot over a Dodge player.



Friday afternoon, the Barons made just their third appearance in the MGMSAA basketball semifinals. In 2015, BCMS lost in overtime at home in the semifinals to J.R. Trippe. Their opponent on this day was fourth seed Dodge County.


Dytwon Ates skies high to hook a shot in.



Though up by as many as 15 in the first half, BC had just a 28-18 lead at halftime. The Warriors got within four points in the third and were down eight going to the fourth. Bleckley's defense clamped down, outscoring the Warriors 20-3 to win 58-43.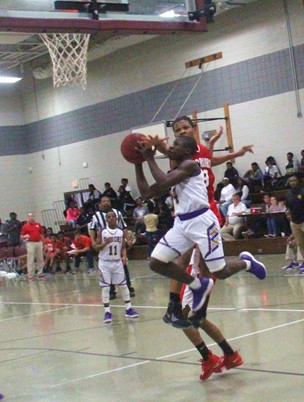 A Dodge player tries to stop TJ Mays' drive.



Omari Jackson led the way with 14 points. Dytwon Ates and Christian Newbern had 12 points each. Markeze Brown added 10 points. BCMS will play for the first boys region basketball title in school history tomorrow at 11:30 am. The game will be played at Vidalia High School.



© Copyright by BleckleyProgess.com

Top of Page