---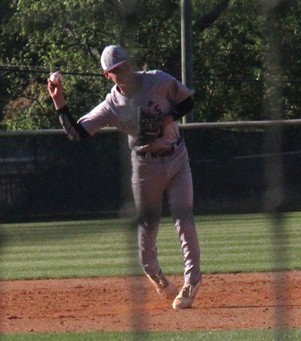 Matthew Bland sets to throw from second base.



Wednesday afternoon was the first of two final region games for BCHS, both against Washington County. Both are key as the Royals and Golden Hawks were the lone teams left in 3-AA with one region loss.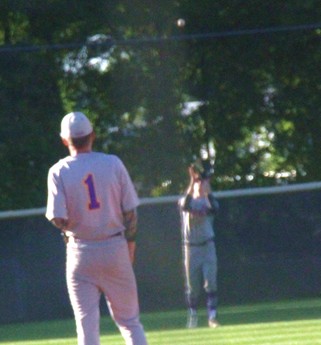 Lane Kitchens gets under a ball in centerfield.



Carson Waters had hits in his first two at-bats as BC built a 4-1 lead after two innings. Up 7-2 in the fifth, two errors accounted for two Waco runs. Jack Fernandez's second double and third hit was part of a two-run seventh.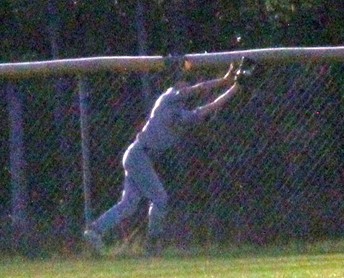 Peyton Wimberly battles the sun to hang on to the ball.



Bleckley's fourth and fifth errors of the game in the bottom of the seventh accounted for two more Golden Hawk runs, but reliever Dylan Cowart would get out of what was a runners and second and third with one out jam to give the Royals a 9-6 win. Though starter Brody Little gave up six runs, only one was earned. He was 2 for 4 with 1 RBI in the win that put BCHS one win away from clinching the 3-AA title.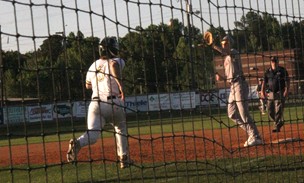 Steven Knighton receives the ball at first base.



Fernandez finished 3 for 4 with a pair of doubles and 3 RBI. Waters was 3 for 4 with 2 RBI. Steven Knighton went 3 for 4 with 1 RBI. Peyton Wimberly was 2 for 3 with 1 RBI. Andrew Thompson finished 2 for 5 with 1 RBI. BC hosts Toombs County later today at 5:45 pm.



© Copyright by BleckleyProgess.com

Top of Page