---
Lane Kitchens slides into second base.



BCHS looked for a better start to the postseason following last year's unceremonious first round defeat by Bacon County. Their opponent was 2-AA fourth seed Metter. Though there were some anxious moments, the Royals found a way to survive and advance.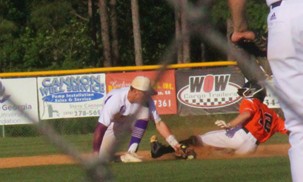 Andrew Thompson tags the lead runner in the seventh inning of game one following a bunt attempt.



Brody Little's two-run homer was part of a five-run bottom of the first in game one. BC led 7-1 after two innings only to see the Tigers score three in both the fifth and sixth, tying the game. Still tied with two outs in the bottom of the seventh following a line out double play, Little stepped to the plate.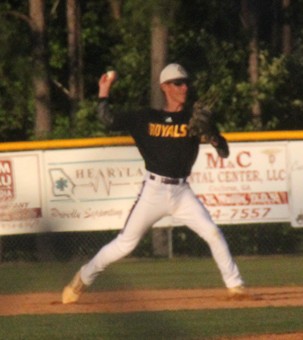 Matthew Bland sets to throw from second base.



He sent a ball over the right centerfield fence for a walkoff home run, his second of the game, as Bleckley won 8-7. Little struck out six in 5 2/3 innings pitched, giving up just three earned runs, also going 2 for 4 with 3 RBI. Lane Kitchens went 2 for 2 with a double.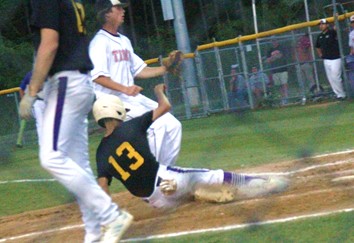 Carson Waters scores.



Leading 1-0 in game two on Andrew Thompson's fourth inning sac fly, BC scored three in the fifth without a hit. They escaped a bases loaded, one out jam in the home half but left the bases loaded in the seventh.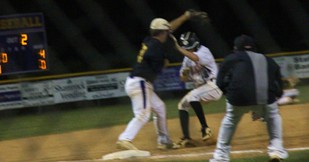 Jack Fernandez pulls in a throw from Carson Waters in the fifth inning of game two to get the lead runner at third base.



Metter again loaded the bases with one out in the bottom of the seventh. Carson Waters was called on. After getting two outs in the seventh inning of game one to keep the score tied, he got the final two outs of game two, securing the Royals 4-0 win and a trip to the sweet 16.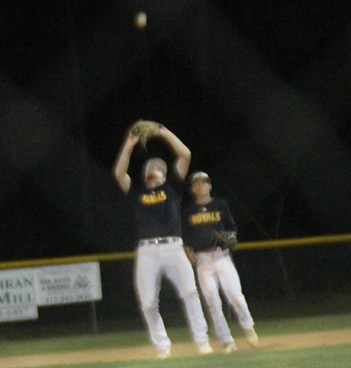 Steven Knighton gets under an infield popup.



Jack Fernandez went 1 for 2 with a double and 1 RBI. Round 2 will be May 2 in Cochran. Details are TBD.



© Copyright by BleckleyProgess.com

Top of Page