---
Peyton Wimberly tracks down a ball in left field.



Tuesday's final four games were the biggest baseball games ever played at the current high school field. Bleckley last played in the semifinals back in 1996, being swept at home versus Lovett. Though the Royals opponent, Jeff Davis, had swept them during the regular season, BCHS swept them in an opening round matchup played at the old field in 2008.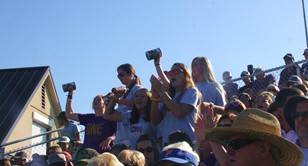 Fans stand and cheer during game one.



Several early scoring opportunities were wasted early in game one. A runner was picked off third base in the first. Two runners were stranded in both the second and fourth. BC finally broke through on a wild pitch with two outs in the fifth. The Jackets leadoff hitter reached in the seventh but was left stranded as BCHS won 1-0.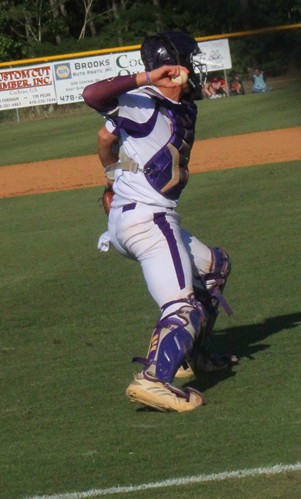 Andrew Thompson sets to throw to first following a bunt in the seventh inning of game one.



Tripp Purser threw a three-hit shutout. Lane Kitchens went 1 for 2. Game two saw Jeff Davis score four in the first, two coming via an error. RBI singles by Peyton Wimberly and Kitchens in the second cut the deficit in half. Jeff Davis though would then retire the next 14 straight batters before an Ethan Hulsey single in the seventh.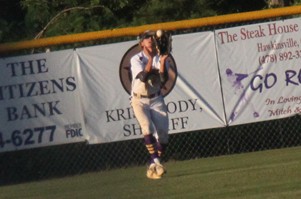 Lane Kitchens makes a catch in centerfield.



A four-run bottom of the sixth put the game away as the Yellow Jackets tied the series, winning 8-2. Kitchens went 2 for 3, Wimberly 1 for 2. Game three is tomorrow at 6 pm with the winner to face the winner of Callaway versus Rockmart May 20 at Luther Williams Field in Macon.



© Copyright by BleckleyProgess.com

Top of Page