---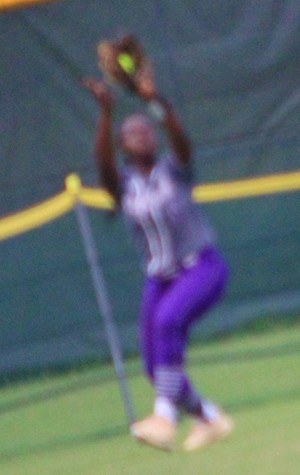 Trinity Glover squeezes a catch in left field.



Itís a light week schedule wise for the Lady Royals, just two games. Monday afternoon, the team was in Macon for a first-ever meeting against the A.C.E. (Academy of Classical Education) Gryphons.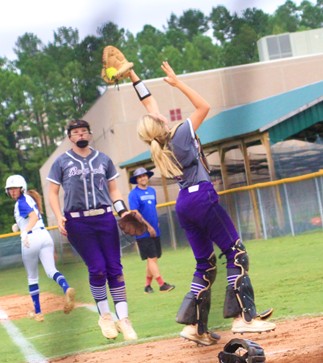 Rebecca Bowling catches a foul pop.



Down 5-1 in the fourth, BC had two on with one out but couldnít score. It was 7-1 with two outs in the seventh when Darci Dillard hit a shot that sent the centerfielder back and would bounce off her hand for a two-run double. The Gryphons though got the run back in the home half.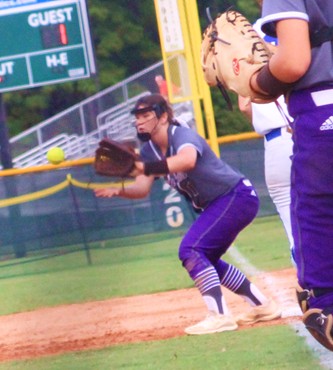 Riley Edge receives a ball at first base.



Two more Bleckley runners were stranded in the sixth. Trailing 9-3 in the seventh, Dillard homered with one out. Though two more runners reached base, both were left stranded in a 9-4 loss. Overall, four errors were committed, ten runners left on base.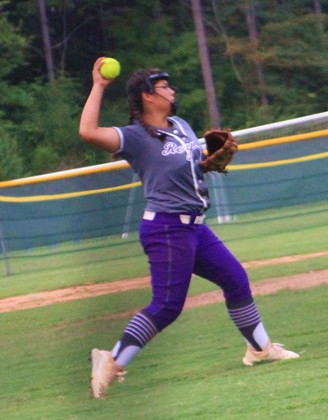 Clara Rickerson sets to throw from third base.



Dillard finished 2 for 3 with 3 RBI. Jordyn Krieg went 3 for 3. Madison Purvis and NenaBeth Mickle each went 1 for 2. The Lady Royals host Dodge County August 30 at 5:30 pm.



© Copyright by BleckleyProgess.com

Top of Page