---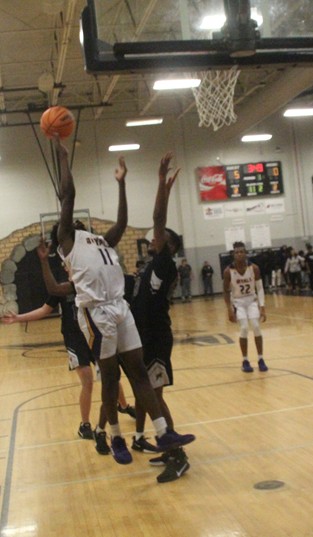 Jhamir Marshall drew contact on this play.



One word that could describe the Royals basketball season thus far is inconsistent. There've been great games such as rallying from 14 points down in the fourth quarter to defeat Telfair County, but also bad games like a 43-point home loss to Washington County.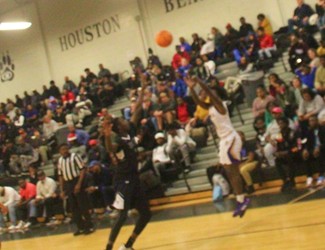 Amarion Blackshear had two threes in the second uarter.



That inconsistent play was on display in their last two Bear Brawl games. After a respectable nine-point loss against Warner Robins Saturday night, BC never got started in Monday night's third place game against Houston County.

Down 19-1 after one quarter, an Amarion Blackshear three cut the deficit to 16 with under two minutes left in the half. But on the next possession, Houston got three offensive rebounds before hitting a three which pushed the deficit to 19.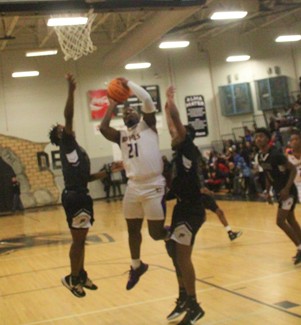 Shontavian Manuel battles a double team.



BCHS went on to suffer their second 40-point loss of the season 78-36. The Lady Royals finished seventh at the Bear Brawl, edging Peach County 43-41. Teams return to action January 3 at Hawkinsville. Varsity tip time is 6 pm.



© Copyright by BleckleyProgess.com

Top of Page