---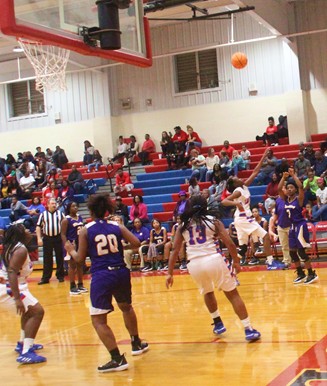 Kiara Gilbert drained this corner jumper.



BCHS returned from Christmas break to take on Hawkinsville Friday night at the Red Devils home. Both teams showed the effects of having not played in a week and a half but did enough to win.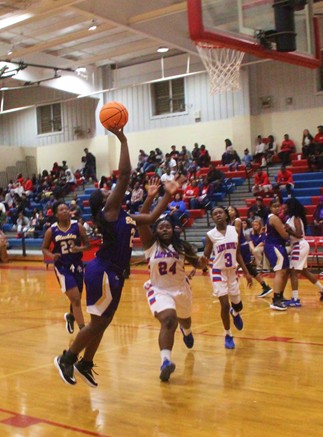 Trinity Glover banked this shot off the glass near the end of the third quarter.



It was a three-point game at halftime between the Lady Royals and Red Devils BC scored the first five points of the third quarter and got a basket by Trinity Glover in the final seconds as the lead increased to 10 points. Jalexia Taylor had 14 points in a 40-27 win.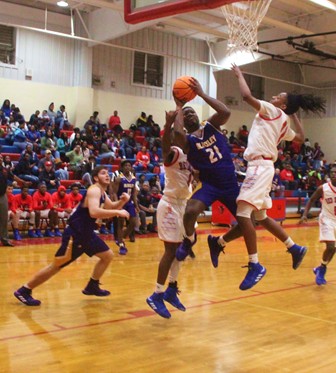 Shontavian Manuel battles a double team.



Shontavian Manuel had the Royals first basked with 7:27 left in the second quarter, tying the game 4-4. It started a 15-6 run to end the half. A lead which stayed between nine and 14 points in the second half wound up 15 as BC won 42-27.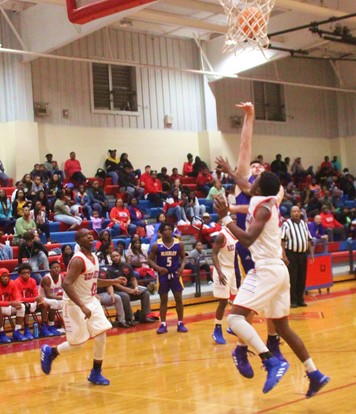 Ethan Hulsey puts up a hook shot.



Manuel scored 11 points. Terrance Rozier added 10 points. Bleckley hosts Dodge County tomorrow at 6 pm.



© Copyright by BleckleyProgess.com

Top of Page