---
Though BCMS couldn't move up in the playoff standings by beating J.R. Trippe Friday afternoon, the Barons still wanted to close the home regular season on a high note. After missing on two consecutive bases loaded opportunities, the third time proved to be the charm.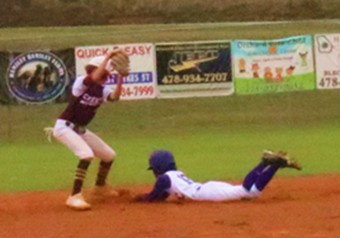 Jett Fordham stole second.



Braegan Cravey's two-out single in the third cut into what was a 3-0 deficit. Cade Pipkin's single in the sixth cut the deficit to one but BC missed on a bases loaded, one out opportunity.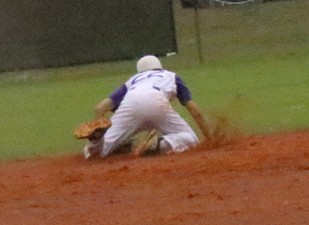 Clayton Beck stops the ball.



Clayton Beck's hit in the seventh tied the score but another bases loaded, one out opportunity produced no runs. In the eighth, pinch hitter Blake Stewart led off with a double. With one out, the bases were loaded via a pair of intentional walks.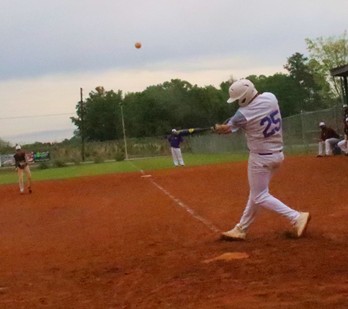 Jacoby Mullis with the game winning hit.



Jacoby Mullis blasted a shot into right field for the game winning hit. He finished 2 for 4 with a double and 1 RBI. Cravey was 3 for with a double and 1 RBI. Jett Fordham went 3 for 4. BCMS is the third see for this year's playoffs. They'll travel to second seed Jeff Davis April 13, game time 4 pm.



© Copyright by BleckleyProgess.com

Top of Page