---
Jessi Young, America's Homecoming Queen and the AutoZone Liberty Bowl queen, arrived in Memphis on December 28 for various activities that weekend.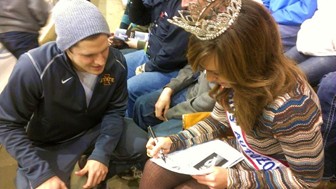 During her appearance at the Pro Rodeo, Young signed autographs.



That Friday, she was introduced at the Ford sponsored Pro Rodeo .On Saturday, she sang the National Anthem at the Players and Coaches Luncheon at the Memphis Hilton.  She presented the awards for the scholar athletes from Iowa State and Tulsa.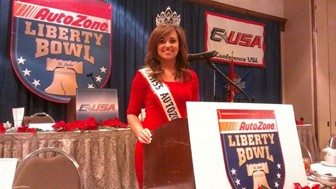 At the Players and Coaches Luncehon, Young sang the National Anthem and presented scholar athlete awards to players from Iowa State and Tulsa.



At the luncheon, she met Bill Courtney, of the 2011 Oscar-winning documentary Undefeated. Later that evening, she welcomed 145 homecoming queens from across the United States that would be participating in events for the Liberty Bowl at the Welcome Reception at the Doubletree Hotel in downtown Memphis. She also took in a Grizzlies NBA game.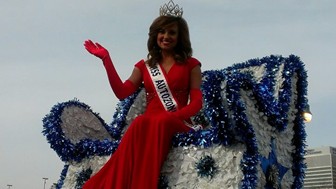 Young rode down historic Beal Street in Memphis for Sunday's Liberty Bowl parade.



Sunday, Jessi, along with the homecoming queens, visited St. Jude's Children's Hospital. They are celebrating their 50th anniversary. They were treated to a luncheon and speaker from the hospital. The Liberty Bowl contributes over 14 million dollars to St. Jude's through the Liberty Bowl.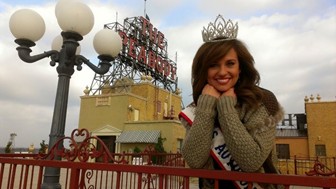 Though it was a busy weekend, there was time for some sightseeing. Young visited the Peabody Hotel and Duck Palace atop the hotel.



Following the hospital visit, Jessi rode in the Liberty Bowl Parade on historic Beal Street. Jessi attended the AutoZone President's Gala at the historic Grand Ballroom at the Peabody Hotel. Entertainment was provided by the legendary musical group, the Temptations. She also met former Iowa State and University of Tennessee coach, Johnny Majors.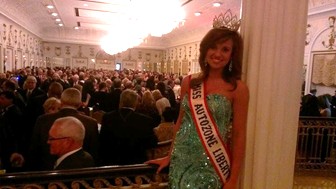 UGA fans remember former Tennseesee Volunteers coach Johnny Majors, Young met him at Sunday's President's Gala.



On Monday, Jessi attended the pre-game buffet with other halftime performers. Jessi was on the field for the National Anthem, and was escorted on the field for the coin toss by the AutoZone Liberty Bowl President, Ray Pohlman. For the halftime show, Jessi was on stage with the Temptations.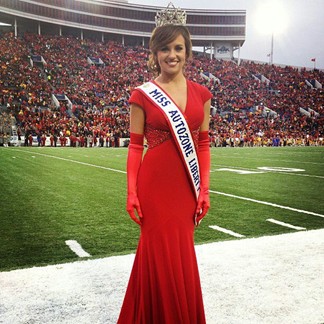 At the Liberty Bowl, Young was on the field for the pre-game coin toss and on stage during the halftime show with the Temptations.



Reflecting on the trip, Young said ""Being part of the Liberty Bowl was an amazing experience. It was such an honor to be part of the seventh oldest bowl game that celebrates America and its great patriotism. This bowl also supports the live-saving efforts of St. Jude's. The city of Memphis and the bowl committee made this such a memorable experience for me. I did not want it to end."


© Copyright 2009 by BleckleyProgess.com

Top of Page