---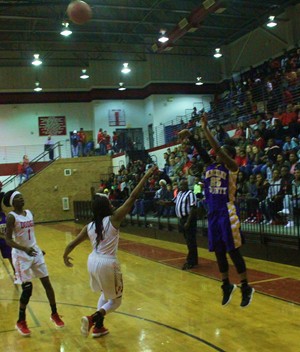 This three by Kiziya Elvine broke what was a Squaws 12-2 opening run.



BCHS and Dodge renewed their rivalry, this time on the basketball court in Eastman. Both the Squaws and Lady Royals were ranked in the Class AA top ten going in.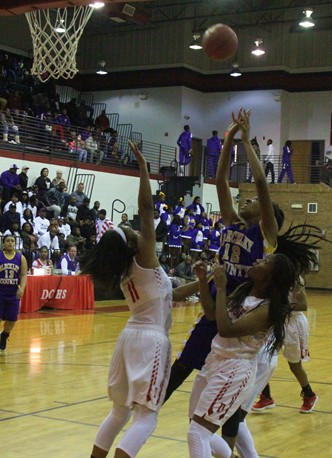 Jahnaria Brown battles a double team.



Kiziya Elvine's six first quarter points cut what was a ten-point deficit to six. Dodge closed the second 9-3 to take a 29-16 lead.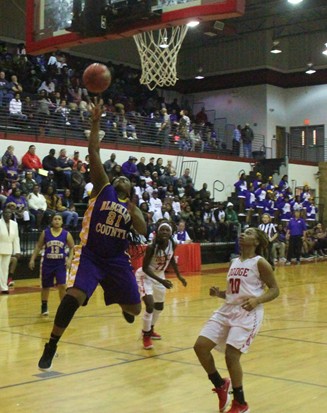 Chania McRae had another double figure scoring game.



After BC cut the deficit to seven in the third, the game appeared to get out of hand via a Squaw 10-0 run. Bleckley though would close 8-2 to draw within 11 going to the fourth.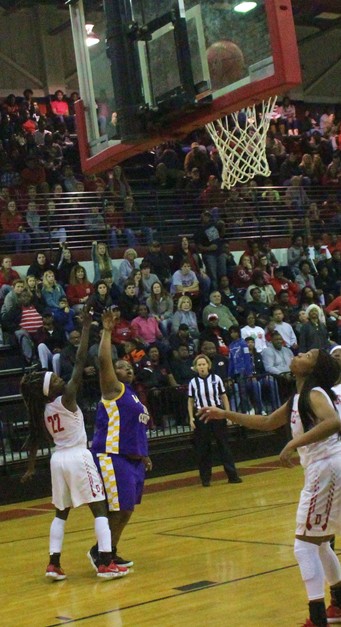 Players watch as Keisha Anderson hits the game-tying jumper in the fourth.



Drawing as close as four, Dodge went up 56-49 with 3:30 left following a three-point play. Jahnaria Brown fouled out. Keisha Anderson's jumper with 1:10 remaining capped an 11-4 Lady Royals run, tying the score at 60. Dodge retook the lead on two free throws with 31 seconds left. Aliyah Whitehead fouled out on the play.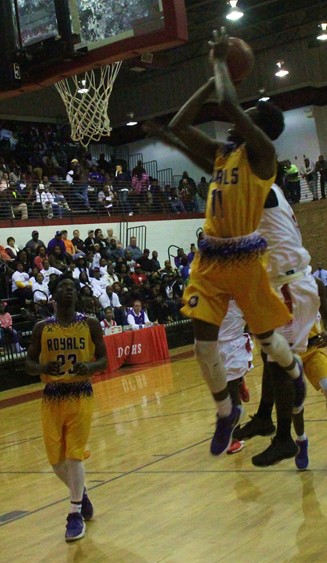 RJ Barnes opened the scoring for the Royals with a three.



BC missed two free throws with 23 seconds remaining. They'd already missed a one if one. Still down two with 14 seconds remaining, Dodge got a turnover, then hit one of two free throws to win 63-60. Elvine had 12 points. Chania McRae finished with 11 points. Brown and Whitehead scored 10 points each.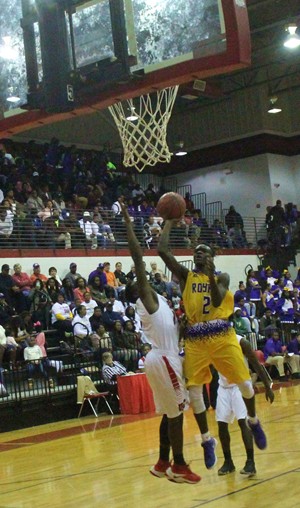 Justin Rozier had two three-point shots as part of his 10 points scored.



The Royals would jump out to an eight-point lead only to see Dodge rally back to lead 18-15 after one. RJ Barnes second three of the game put BC back on top in the second, the Indians pulled ahead by three. Torenio Davis scored the quarter's final four points, giving the Royals a 30-29 halftime advantage.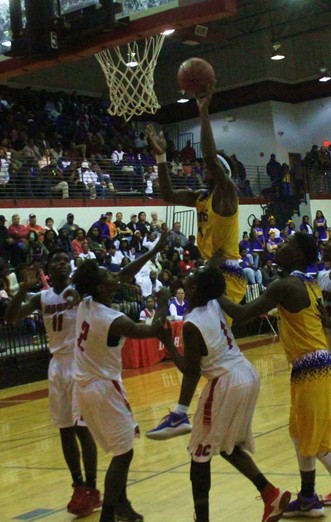 Torenio Davis shoots over players.



A 9-4 burst to end the third gave BCHS a nine-point lead that grew to as much as 16. The Royals won 63-49. Davis led with 15 points. Barnes had 13 points. Nykeem Farrow scored 12 points and Justin Rozier chipped in 10 points. Bleckley hosts Northside-Warner Robins tomorrow with varsity games starting at 6 pm.



© Copyright by BleckleyProgess.com

Top of Page