---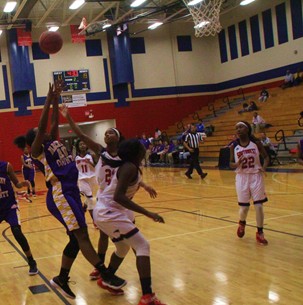 Markayla Jenkins shoots with a hand in her face.



For a school night, things ran a bit late at Southwest. Buses hadn't left as of 9:15 pm. But when they did, each were filled with victorious teams as the girls rallied for an overtime win and the boys won big.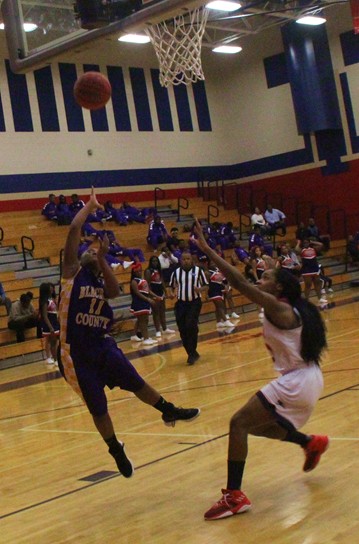 Jadazia Clark scored.



Trailing 13-9 after one, the Lady Royals soon trailed by 13 thanks to a 13-4 run. Though unable to get a shot off in the final minute due to turnovers, BC was down just nine at halftime. Consecutive baskets by Jahnaria Brown in the third cut the deficit to five, Southwest responded with an 8-2 run and lead 36-25 going to the fourth.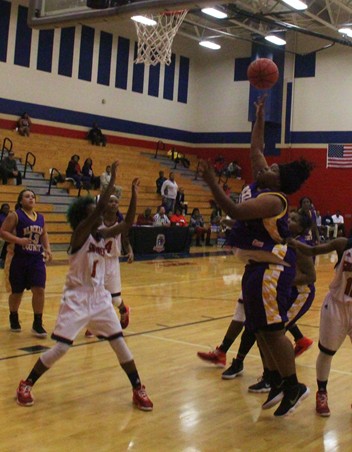 Keisha Anderson scored in overtime after Jahnaria Brown fouled out.



Aliyah Whitehead's jumper with 2:25 left capped a 12-2 run, drawing Bleckley within one. She hit two free throws in the final minute to again cut the deficit to one. Following Southwest splitting two free throws, BC got the ball back with 10 seconds left. Brown's turnaround jumper as time expired tied the score at 41.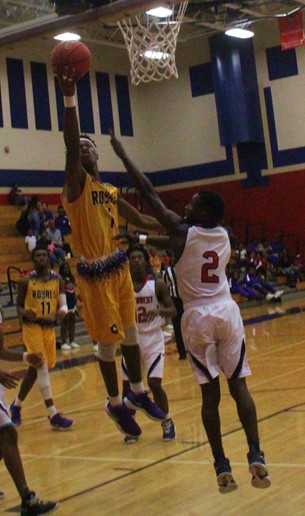 Torenio Davis had six points in the first quarter.



Brown fouled out in overtime with 2:55 left and the Lady Royals leading 45-44. Chania McRae's three-point play on the next possession started an 8-2 run BCHS used to close and win the game 53-46. Brown finished with 17 points. McRae added 13 points.


Mekell Farrow was fouled on this drive.



Nykeem Farrow's layup as time expired stopped an 8-0 Patriot run and drew the Royals within 12-11. Devric Johnson hit four three-point shots in the second and Torenio Davis' runner went in as time expired in the second, giving BC a 12-point halftime lead.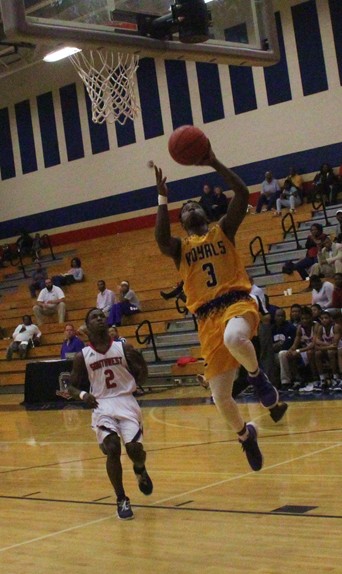 Nykeem Farrow finishes the fast break.



It grew to 19 in the third. Though the Patriots would draw within 13 early in the fourth, Bleckley pulled away to win 65-44. Davis finished with 15 points. Farrow scored 13 points. Johnson had 12 points.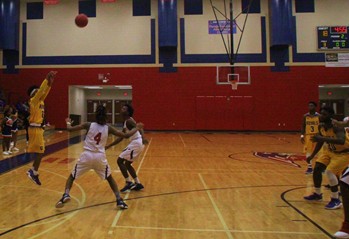 Devric Johnson with the first of four second quarter three-point shots.



The Royals currently lead 3-AA with a 5-1 region record, the Lady Royals fourth at 3-3. They host East Laurens Friday with varsity games starting at 6 pm.




© Copyright by BleckleyProgess.com

Top of Page