---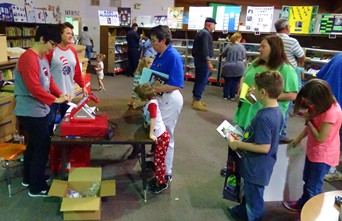 People wait to check out at the Book Fair.



"The Cat in the Hat" is the story of two children stuck inside on a cold, rainy day who were visited by a mischievous, striped top hat wearing cat and the adventures they had. While it wasn't cold, the weather Thursday afternoon was cloudy and rainy.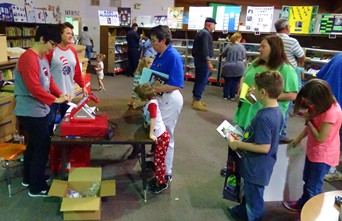 People wait to check out at the Book Fair.



Perfect for being inside. Perfect weather to have fun learning and celebrate Dr. Seuss. Students at Bleckley Primary did that with the school's annual math and literacy night. The annual event featured a variety of games and activities designed to develop math skills and promote literacy.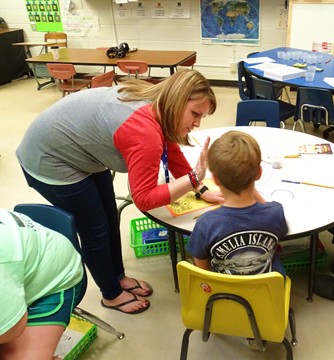 Audrey Hall helps a student draw a coin critter.



Games included making "coin critters" which helped children learn currency, reciting sight words correctly to be able to "pin in" the Cat in the Hat, as well as a five in a row game that involved using a spinner with geometric shapes and putting dots on the shape that the spinner landed on.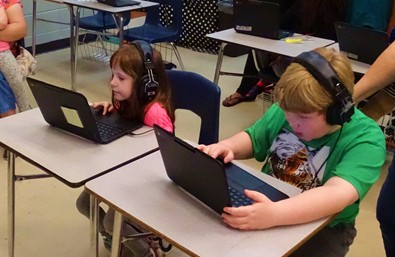 Students could visit a variety of literacy and language arts websites.



Children could also shop at the Book Fair, win books at the book walk, and trade books in at the book swap. All in all, it was a Seuss way of enjoying a day inside. Bleckley Primary would like to thank faculty and staff as well as Bleckley 4-H for making the event a success.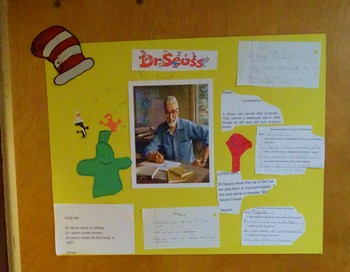 Posters hung in each hall with information about Dr. Seuss and his books.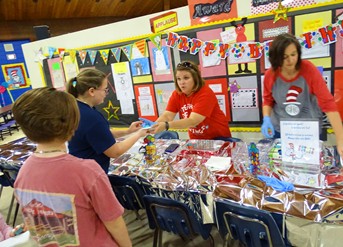 Guests got a free cupcake as a treat.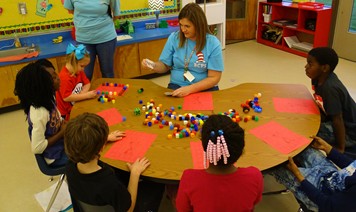 Reading the sight word correctly allowed players to put a piece on their board. The goal was to "pin n" the Cat in the Hat.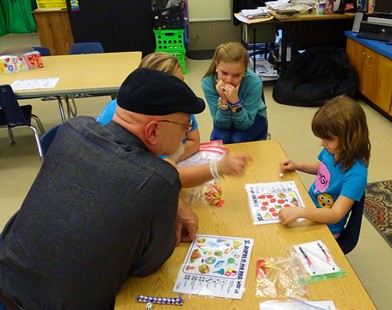 The goal of this game was to roll the dice and cover the shape based upon the number rolled.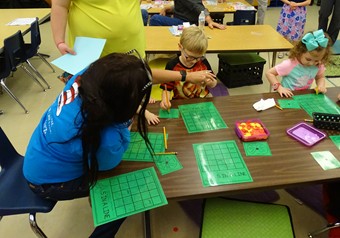 Karen Fordham helps a student with the Five in a Row game.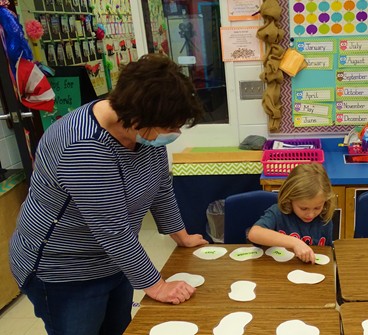 In this game, the goal was to flip over words and read them correctly.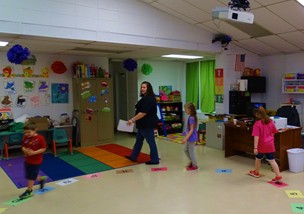 Children try to win books at the Book Walk.
© Copyright by BleckleyProgess.com

Top of Page