---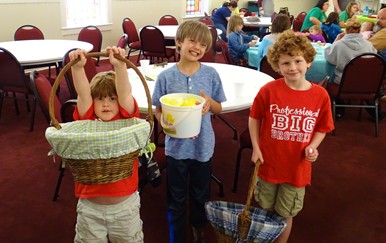 These three had a good morning hunting eggs at Bethany Baptist Church.



With sunny skies and cool to mild temperatures, it was a good day to be outside. A good day to play games and hunt Easter eggs. Thatís exactly what many children did.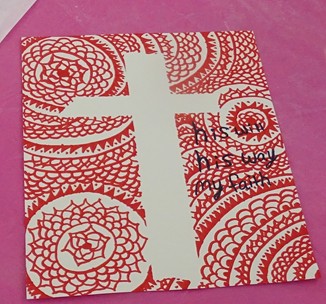 Children at Bethany colored their own crosses, including this design.



At Bethany Baptist, children hunted eggs, colored their own crosses, and munched on cupcakes. Bethany will have a sunrise service at 7 am, choir musical at 11.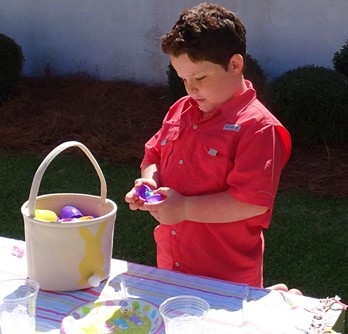 Once the egg hunting is done, have to see what's inside.



Following the Holy Saturday service, children at Trinity Episcopal enjoyed an egg hunt then sandwiches for lunch. Their sunrise service will be at the home of Lisa and Freddy Kitchens, 345 Westside Road. The Holy Sunday Eucharist will be at 11 am.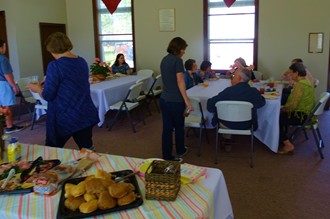 Lindsay Holloway talks to someone inside Trinity Episcopal Church.



Church of the Nazarene held their annual Easter celebration. There were hot dogs for lunch, games, and of course, an egg hunt.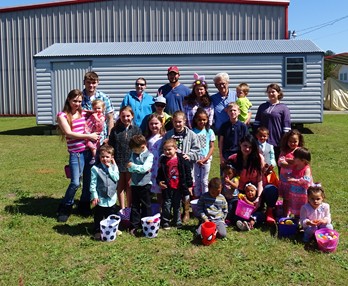 The group of egg hunters at Church of the Nazarene.



Christ Chapel Cochran held their second annual helicopter egg drop, co-sponsored by the Cochran Bleckley Recreation Department. Prior to the drop of 20,000 eggs, there was a bounce house and other festival-style games. A sunrise service will be held at 7 am tomorrow, followed by 9 and 10:30 am services.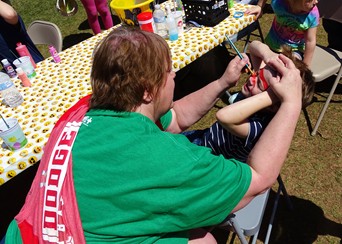 Lisa Dixon helped paint faces at Christ Chapel's egg drop and festival.
Children excitedly run onto the back field to gather eggs following the helicopter drop.
© Copyright by BleckleyProgess.com

Top of Page