---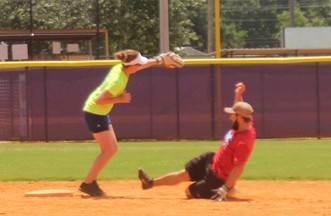 First Baptist Church's John Caleb White slides into second base.



It was a sticky Saturday afternoon as church softball teams battled for the right to bring home the championship trophy for a year. Lakeview Baptist Church used the long ball, hitting two home runs to defeat last year's champion First Baptist Church team one 6-1.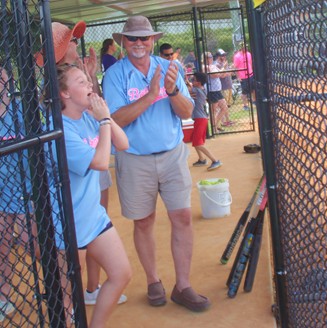 Courtney Turner reacts and Ashley Bryan applauds after Bethany Baptist held off Mt. Calvary 10-9 in an elimination bracket game.



Bethany Baptist Church, fresh off a 10-9 win against Mt. Calvary, got into the championship game by scoring eight unanswered runs to win 11-4, eliminating FBC.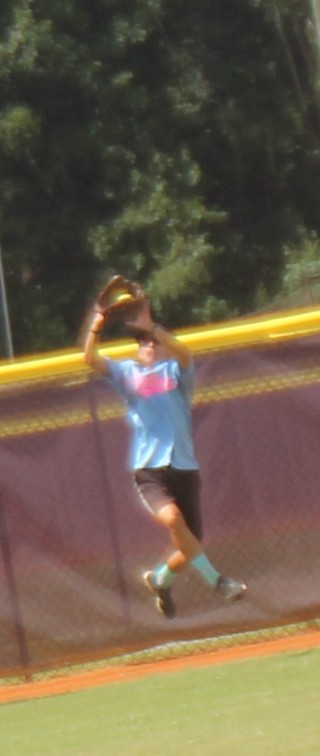 Shayne Cannon makes a leaping catch for Bethany Baptist Church.



In the title game, Lakeview found themselves down 4-0 after a half inning. Bethany, playing their seventh game of the day, wouldn't score again.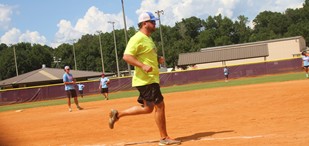 Dustin Miller comes home after hitting a go ahead grand slam in the third inning of Saturday's championship game.



Dustin Miller hit a go-ahead grand slam as Lakeview Baptist claimed their first league title, 9-4. Ruth Baptist Church won the sportsmanship award, as chosen by teams.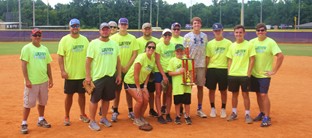 Lakeview Baptist with the trophy.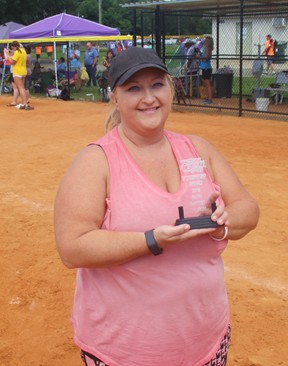 Karen Mathis accepted the sportsmanship award for Ruth Baptist Church.
© Copyright by BleckleyProgess.com

Top of Page