---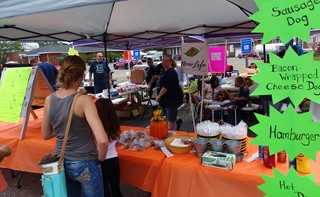 New Life Church of God had numerous grilled items at their concession stand booth.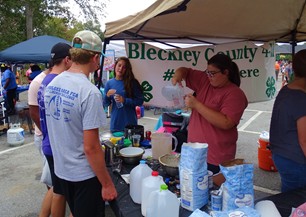 Veronica Lee was one of the volunteers in the 4-H booth selling funnel cakes.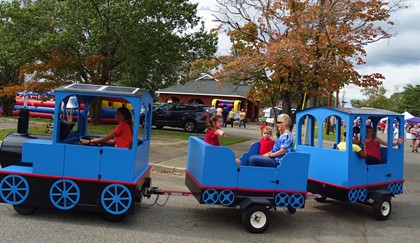 The trackless train was a popula attraction for children.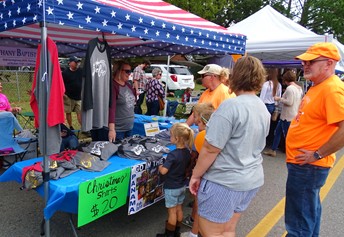 People browse T-Shirts at the Bethany Baptist Church booth.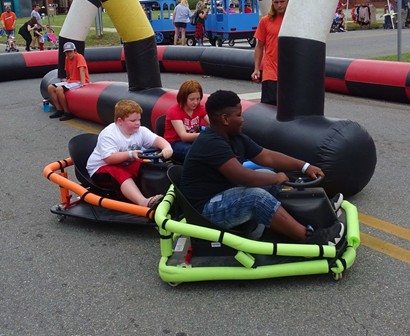 Children go for a spin on the mini go-cart track.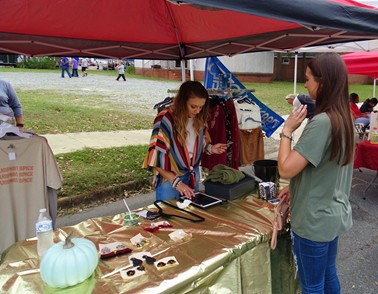 Hanna Dykes (who was operating a Beeswax Candles booth) shops at the Landra Layne booth ran by Allie Keel.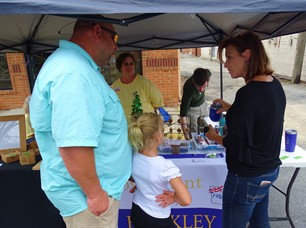 Kristina Teston checks out one of the engraved items for sale at the RoyalPrint booth. RoyalPrint is the student business done by Bleckley County High School FBLA. Proceeds from sales benefit club expenses including trips to competitions.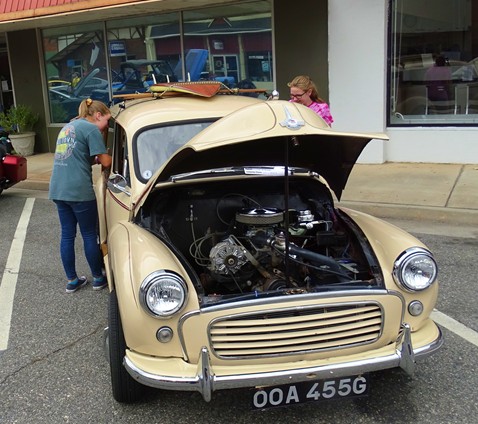 Lauren Coley (left) and a friend check out one of the cars entered in the Wheel 'N For Tots car show held downtown.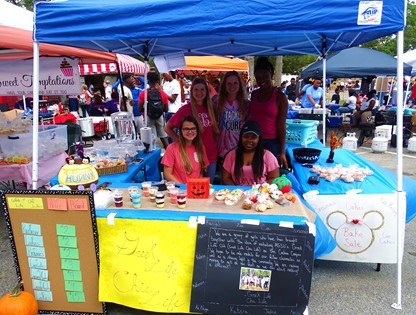 These Middle Georgia State students were raising funds to help start a sorority on the Cochran campus.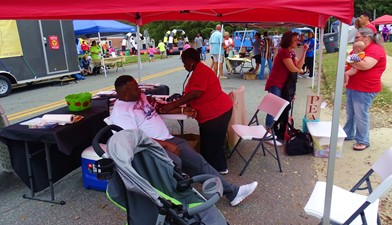 The Cochran Health Department offered free blood pressure screenings.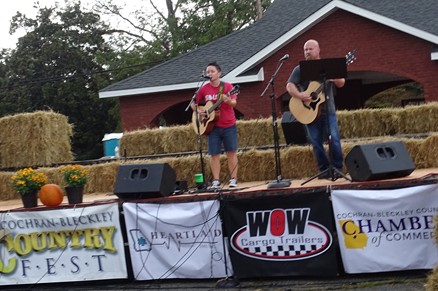 Despite the afternoon rain, Mama and Them (pictured) and Entaraj would perform.
© Copyright by BleckleyProgess.com

Top of Page