---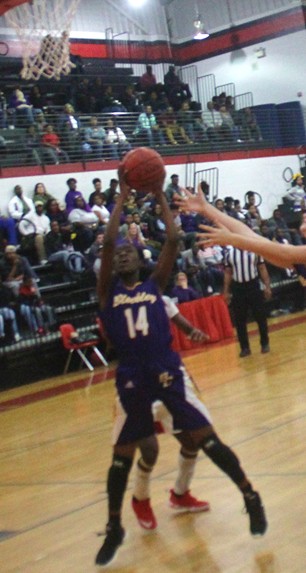 Shatera Mobley gets a rebound.



Losing to a rival is always tough in sports. Saturday night's basketball games in Eastman were especially rough for BCHS as they were not only swept by rival Dodge County, there was an injury in one game, a blown lead in the other.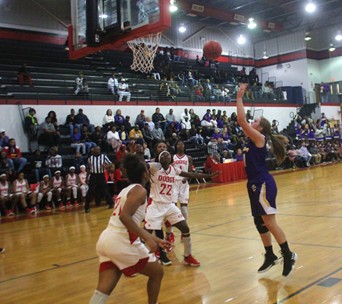 Millie Hulsey scored six points.



Down by as many as 15 points in the second quarter, Millie Hulsey's basket with four seconds left cut the deficit to 37-29.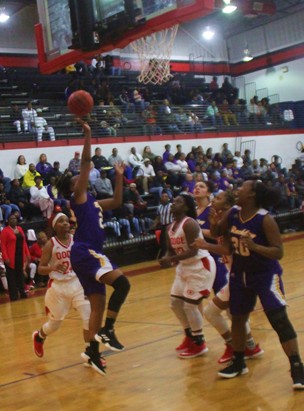 Tesa Taylor drives to the basket.



It was a five-point game in the third when starting guard Jayla Willis went out with a knee injury. Dodge closed 12-2 and went on to win 75-50. Tesa Taylor scored 15 points. Markayla Jenkins had 10 points.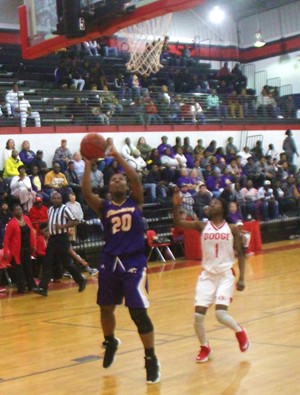 Markayla Jenkins has an open look.



Amarius Mims' fourth three-pointer of the first half and five straight points by Nykeem Farrow were part of a 14-1 second quarter Royals run which staked them to a 31-23 halftime lead. The lead grew to 13, but Dodge answered with a 22-7 outburst to go up 45-43.



Deandre Pitts skies for a rebound.



Mims hit his fifth three of the game with under two minutes left in the fourth, giving BC a 56-54 lead. Dodge would tie the game on their next possession. Bleckley got the ball back but turned ball over. Missed shots by both teams in the final 30 seconds led the game to overtime.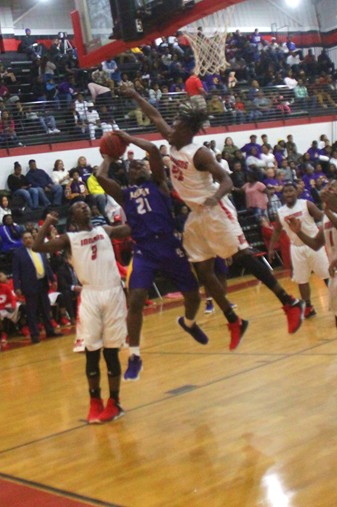 Shontavian Manuel battles defenders.



The Indians opened by scoring five straight points. BC could get no closer than three in losing their fourth straight going back to the Bear Brawl 68-61. Farrow had 26 points. Mims finished with 15 points. There is a starter no longer on the team.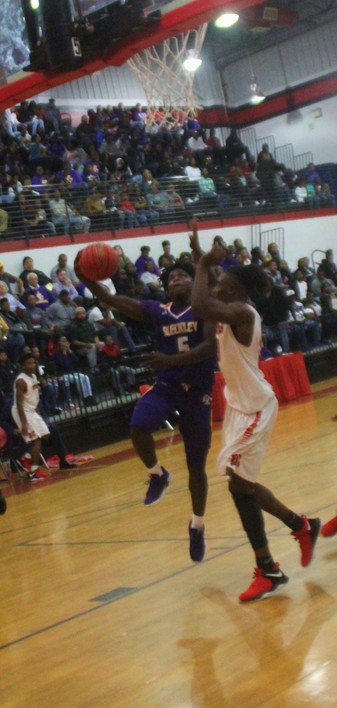 Ty Williams is fouled on this drive.



Bleckley returns home January 8 against Southwest. Tip time is 6 pm.



© Copyright by BleckleyProgess.com

Top of Page