---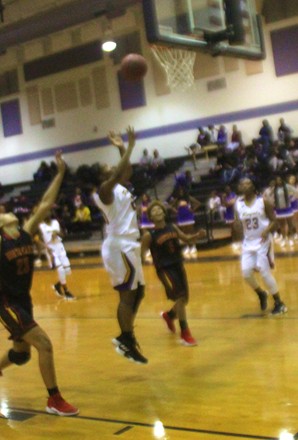 Markayla Jenkins scored on this shot.



The thing about slumps is that they tend sometimes feed on themselves. Both the girls and boys were down just three points at home Friday night against Northeast, but both had bad third quarters as a bad period for BCHS basketball continued.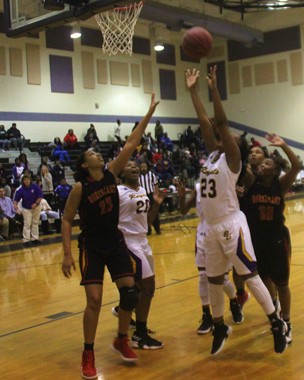 Tesa Taylor battles a double team.



Down 18-15 at halftime, Northeast scored six straight to open the third. A pair of Jalexia Taylor three's helped keep the Lady Royals close. Alyssa Fortune hit one of two free throws with 21 seconds left, drawing BC within two.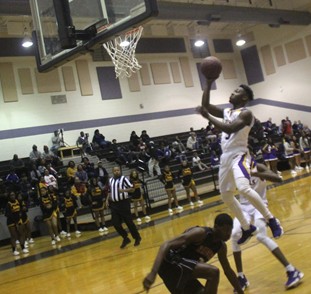 Nykeem Farrow is 28 points away from 1,000 for his career.



But a pair of Raiderette free throws secured their 38-34 win. Taylor and Fortune had 11 points each. Taylor had eight in the second half.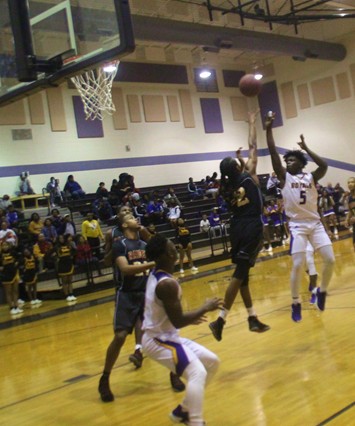 A Raiders player tries to alter Ty Williams' jumper.



The Royals trailed by as many as 10 points in the first half but were within 26-23 at halftime. Northeast blew the game open in the third with a 17-4 run. Two Shon Jenkins three-pointers in the final seconds reduced what was a 17-point deficit to 56-45. Nykeem Farrow scored 11 points. Shontavian Manuel had 10 points.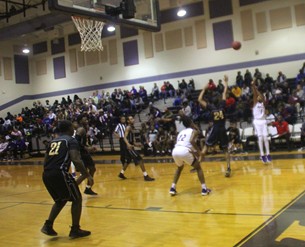 Amarion Blackshear connect from three-point range three times.



Bleckley plays at Dublin January 15. Tip time is 6 pm.



© Copyright by BleckleyProgess.com

Top of Page