---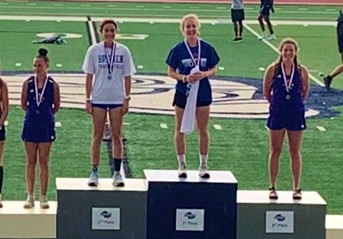 Amiyah Thigpen and Abbi Belflower.



Going into this weekend's state track meet, the girls and boys teams had different strengths. While the girls had no sprinters, they were deep with distance runners and strong at pole vault. The boys had both speed and distance runners. Both used their strengths to have good weekends.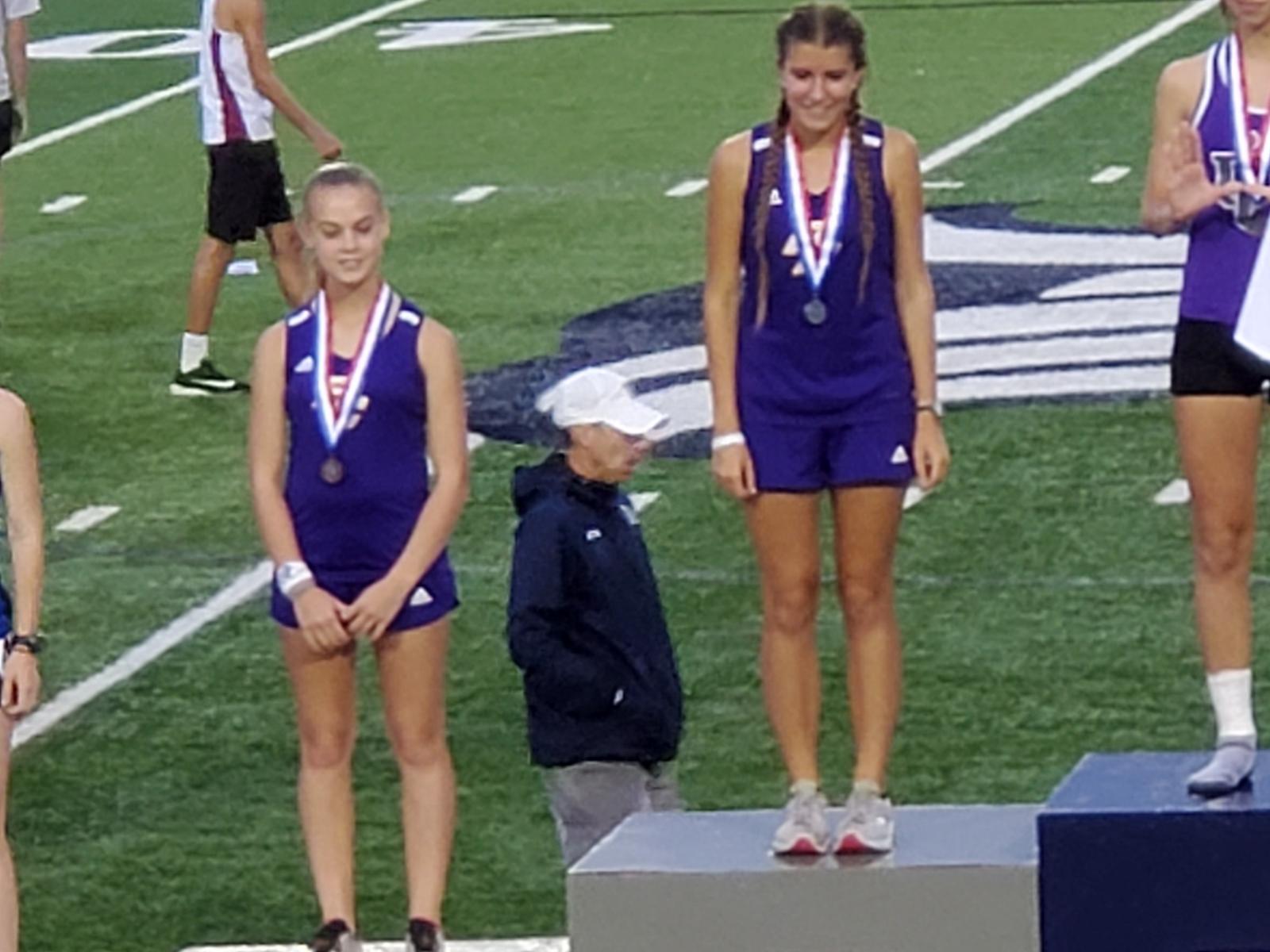 Austin Perez and Christa Hall.



The girls finished fifth. Abbi Belflower was third, Amiyah Thigpen fourth in pole vault. Austin Perez was runner up in the 3200 meter run and won state in the 1600. Christa Hall was fourth in the 3200. Emily Youngblood finished fourth in the 1600.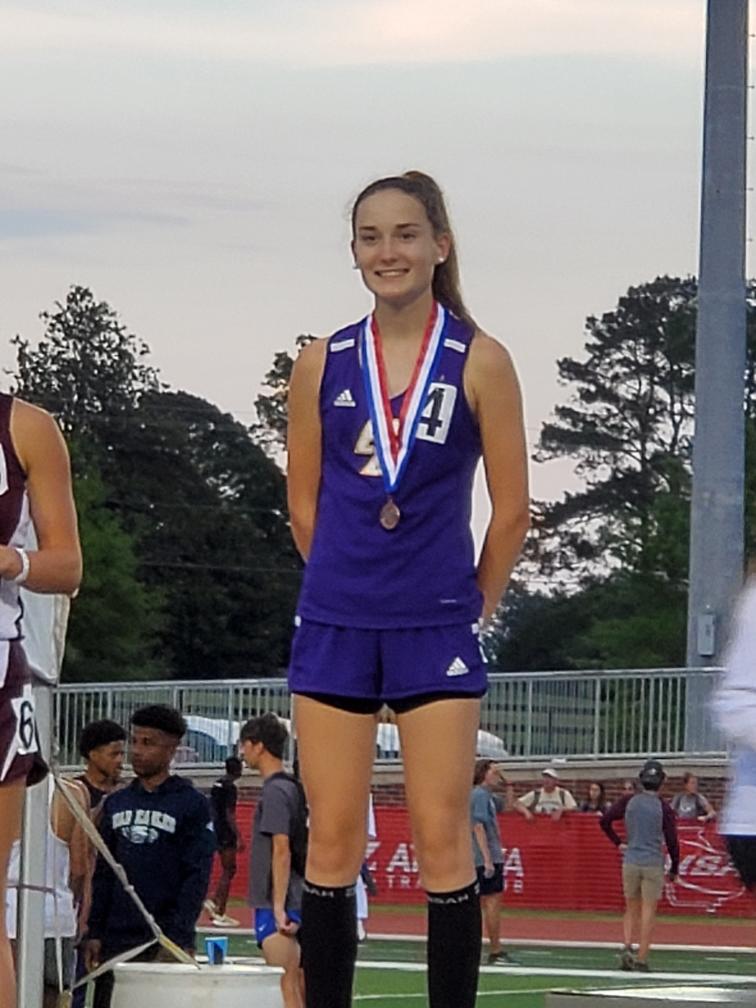 Emily Youngblood.



It was a historic weekend for the boys. Two school records were broken. The 4x100 team of Arkenzio Hayes, Marcus Brown, Bryce Bailey, and Nykeem Farrow broke their own record in the 4x100 relay, winning state with a time of 41.79. Brown, Hayes, Farrow, along with Deandre Pitts, broke the school record in the 4x400 relay with a time of 3:25.10 in winning state.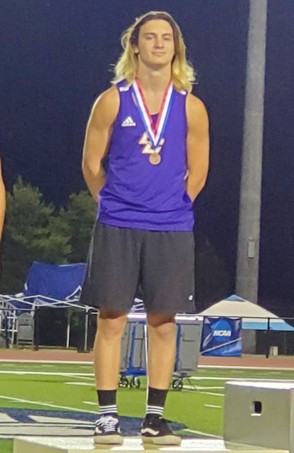 Caden Maxwell.



Performances like that, plus Farrow and Bailey finishing first and second in the 100 meter run final as well as Farrow winning state in the 200, helped the boys win state for the first time in school history.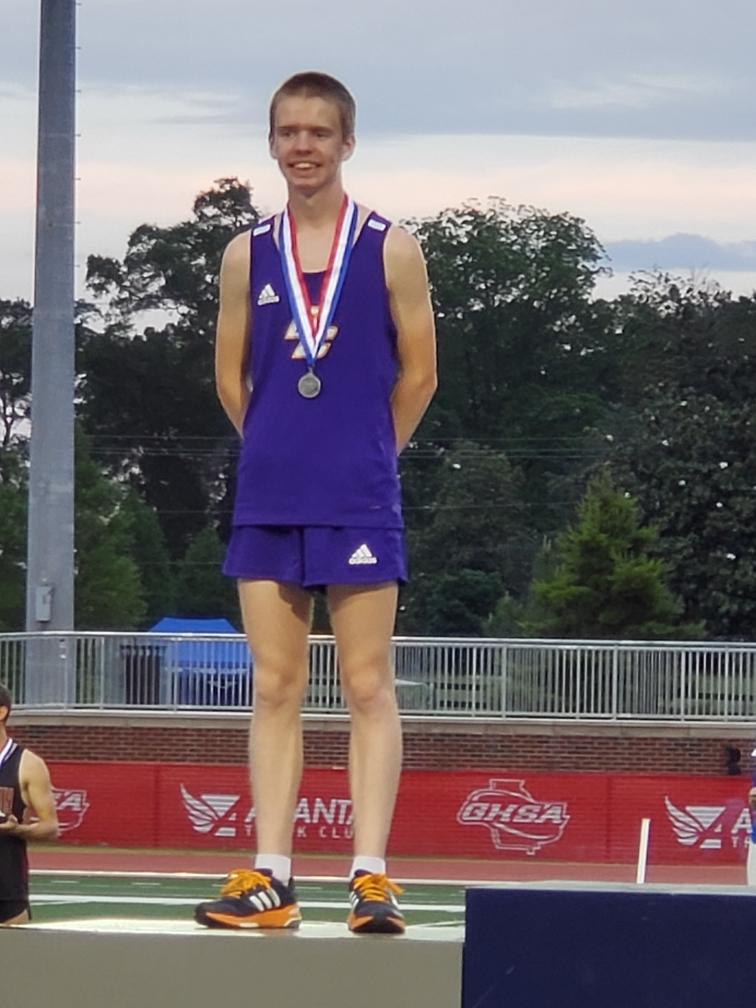 Garrett Rogers.



They got points from other places also. Garrett Rogers won state in the 3200 and was runner up in the 1600. Jaylen Thigpen finished fourth in both races.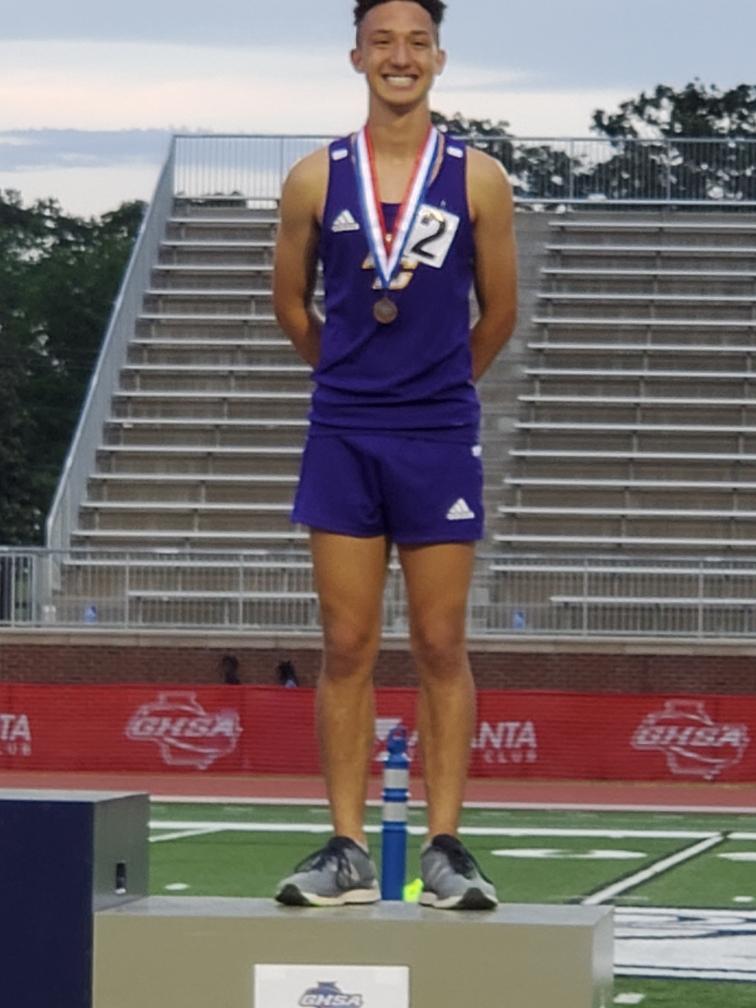 Jaylen Thigpen.



Pitts was third in the high jump. Caden Maxwell finished fifth in pole vault. Other notes: Farrow ends his final season of high school track scoring the third most points in AA.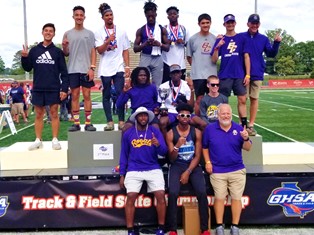 The team with coaches Derrick Farrow, Randy Thompson, and Shelly Cranford.



Shelly Cranford, who coached distance runners, has now been a part of four state championship teams. He was head coach of the girls state track championship team in 2006 and has coached both cross country teams to state titles.



© Copyright by BleckleyProgess.com

Top of Page