---
***image2:center:center***

There was much new when the Lady Royals took the field for their season debut Tuesday afternoon in Fitzgerald. Five new starters, including two freshmen in the lineup. BC would rally from a rough start both offensively and defensively to win.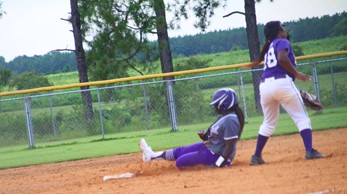 E'Lisia Vickers steals second base.



Three runners were stranded in the first three innings including two at third in the first three innings. Two errors helped the Lady Canes in a three-run bottom of the second. Down 5-0 in the fourth, a throwing error helped Bleckley score two runs en route to a six-run outburst. Fitzgerald answered with three.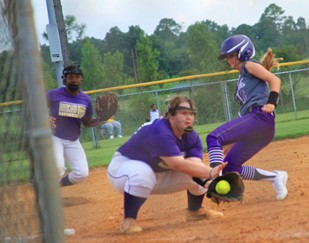 Reagan Wimberly would beat the ball to third base.



A Riley Edge two-run single and two bases loaded walks were part of a four-run sixth. The third bases loaded walk and eighth by Lady Cane pitching in the seventh helped BCHS complete an 11-8 comeback win. Addisyn Keel threw three scoreless innings including a perfect sixth and seventh. She had the only 1-2-3 innings in the game.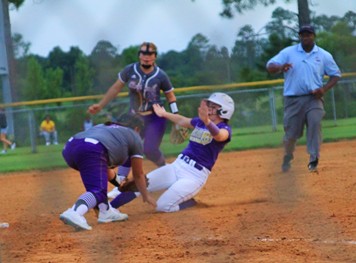 Clara Rickerson tags out a runner at third.



Rebecca Bowling went 3 for 5 with 1 RBI. Edge was 2 for 4 with 3 RBI. Reagan Wimberly was 2 for 4 with 1 RBI. Jordyn Krieg went 2 for 5. The Lady Royals open region play at home against Northeast August 13 at 5:30 pm.



© Copyright by BleckleyProgess.com

Top of Page